It's A Curriculum, Not Just A Product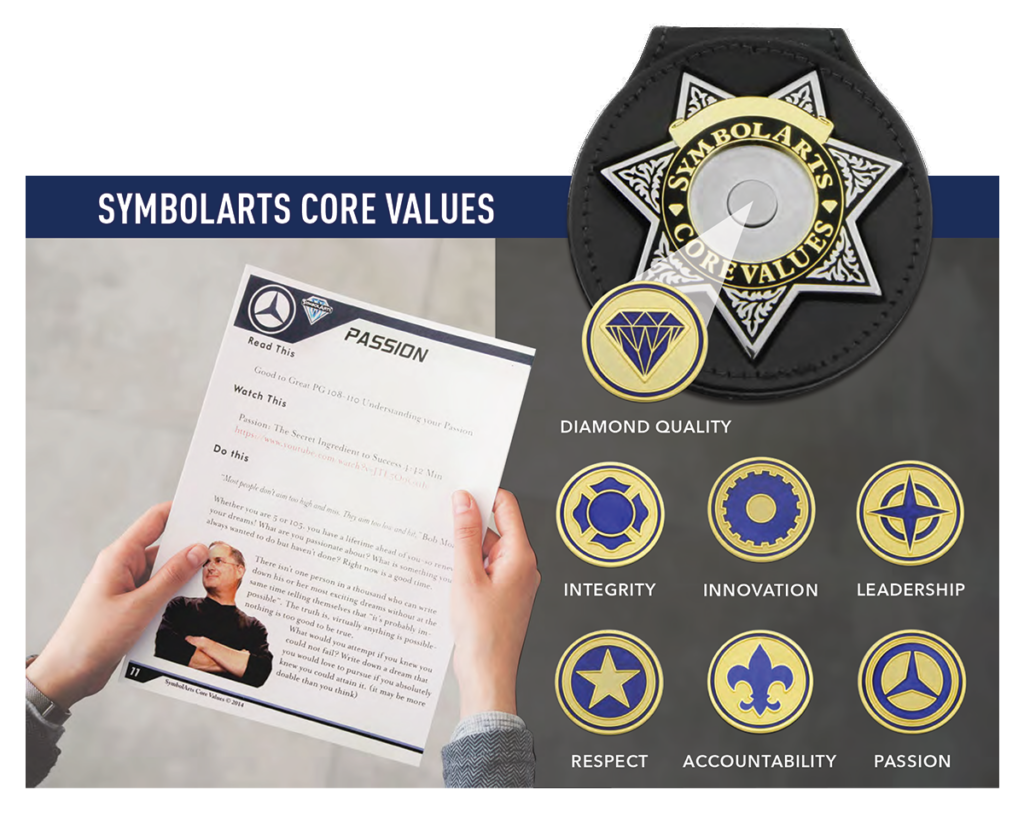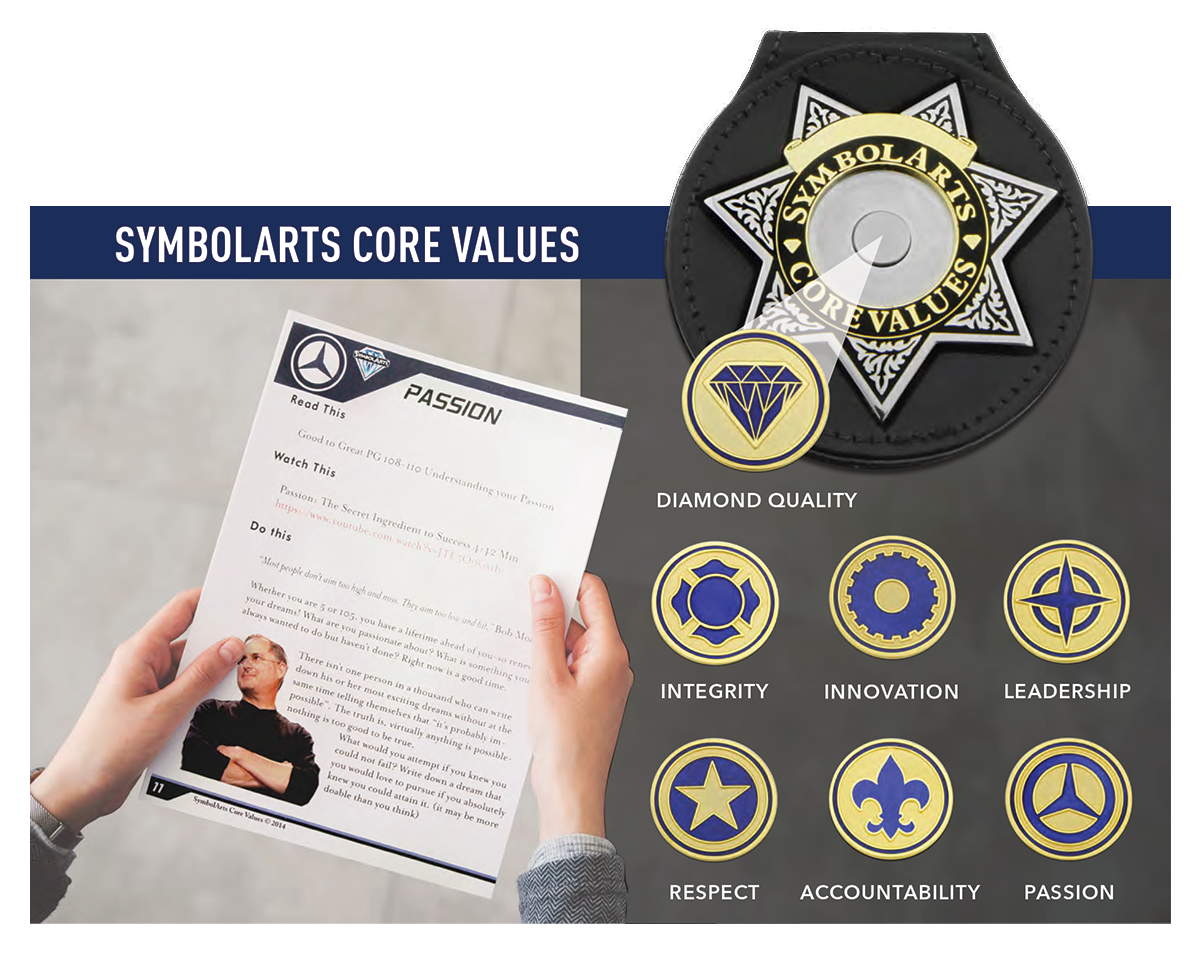 ---
At SymbolArts, we specialize not only in creating outstanding recognition products but the curriculum that goes along with them. In this article, we feature a few of our own practices as well as programs we've worked with other companies to design and implement. With our experience, we can help you every step along the way!
---
CORE VALUES
Core values are an increasingly popular way to define an organization's fundamental belief system. These principles act as an unwavering guide for the company as a whole. For example, SymbolArts recognizes seven core values; Leadership, Respect, Passion, Accountability, Diamond Quality, Integrity and Innovation. Do you already have a set of core values? Great! Now it's time to find creative and interesting ways for your employees to engage in those principles with a program or curriculum. A good place to start is your new hires.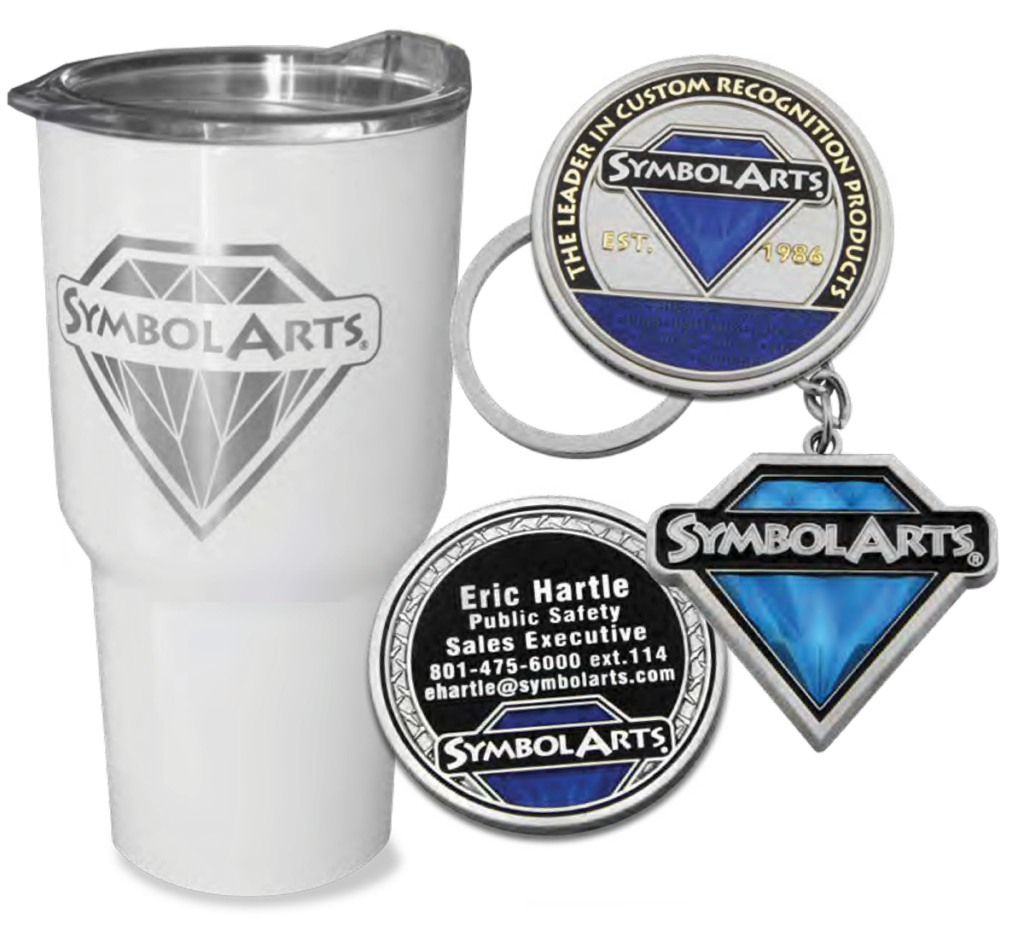 NEW HIRE PROGRAM
Newcomers at SymbolArts receive a badge and Core Values Workbook. Each core value is associated with a symbol and assigned a corresponding activity page in the workbook. Upon completion, they are awarded a center seal that fits into the middle of their badge. The badge and workbook act as a unique welcoming gift and benefits the employee in their transition. The activities include reading passages, watching Youtube videos and recording personal thoughts and experiences along the way. Just enough to introduce the core values without being tedious.
KEEP THE MOMENTUM GOING
Practice makes perfect. Continue to add incentives and programs related to your core values and yearly goals. The message only becomes stronger. Keep it interesting and your engagement levels will stay consistent. Employees at SymbolArts attend a monthly core values meeting dedicated to keeping everyone up to date on company milestones, obstacles and anniversaries. At these meetings, it's common to hand out small visual reminders of our objectives like a pin or key chain. Giving your employees a visual they can actually touch and carry around is a great way to keep those wheels turning.
---
USE PHYSICAL AWARDS IN YOUR CURRICULUM
We recognize our employees for a job well done. At our annual awards gala, employees dress up, enjoy a sit down dinner and celebrate yearly accomplishments. SymbolArts can help you create an awards curriculum that is truly unique and inspired by your goals, company values and history.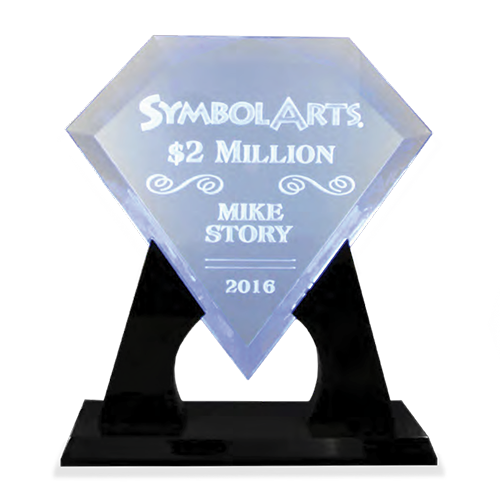 1) SALES AWARDS
---
Diamond shaped awards for members of our sales team who smashed their yearly goals. These showstoppers look great on the desks around the office!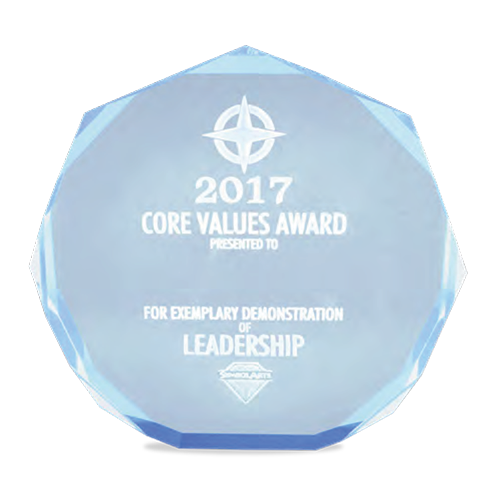 2) INDY AWARDS
---
Perhaps the most important award given, the seven recipients of this award are chosen by their peers for personifying the spirit of each core value.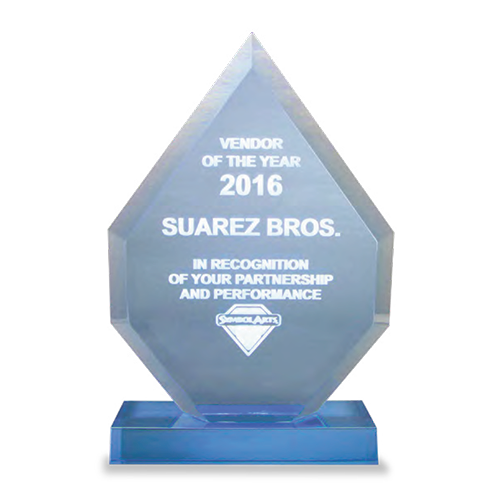 3) PARTNERSHIP AWARDS
---
Don't forget about your partners in business! We let our best vendors and suppliers know how much we appreciate their contribution with their own award.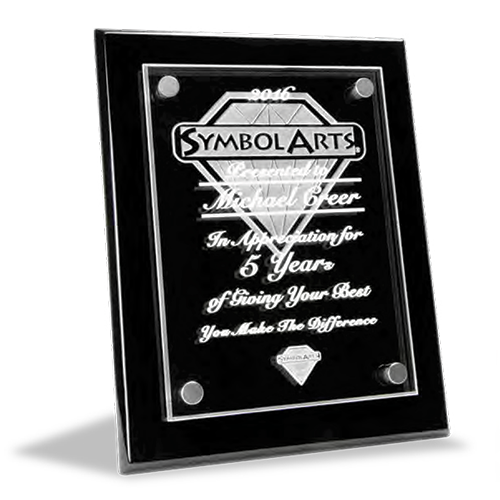 4) ANNIVERSARY AWARDS
---
We let our employees know their time with us is appreciated and valuable with anniversary plaques etched with their name and milestone.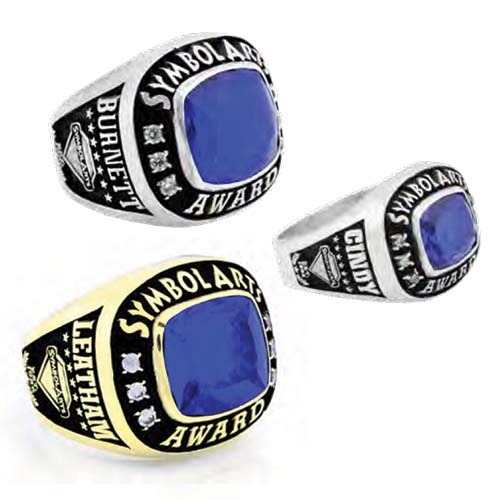 5) ANNIVERSARY AWARDS
---
SymbolArts started out in the ring business so long-term employees receive special rings for sticking by the company from the very beginning.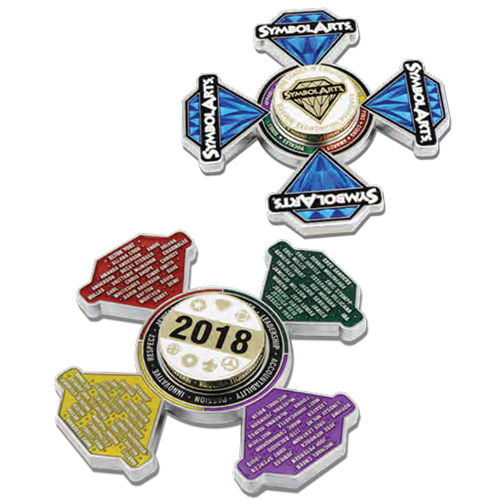 6) SOMETHING FUN
---
Give everyone a goodie! Our spinner coins were a hit and feature our employees' names as well as a newly implemented tag line for the new year.
---
CASE STUDY ____________________________________________________________________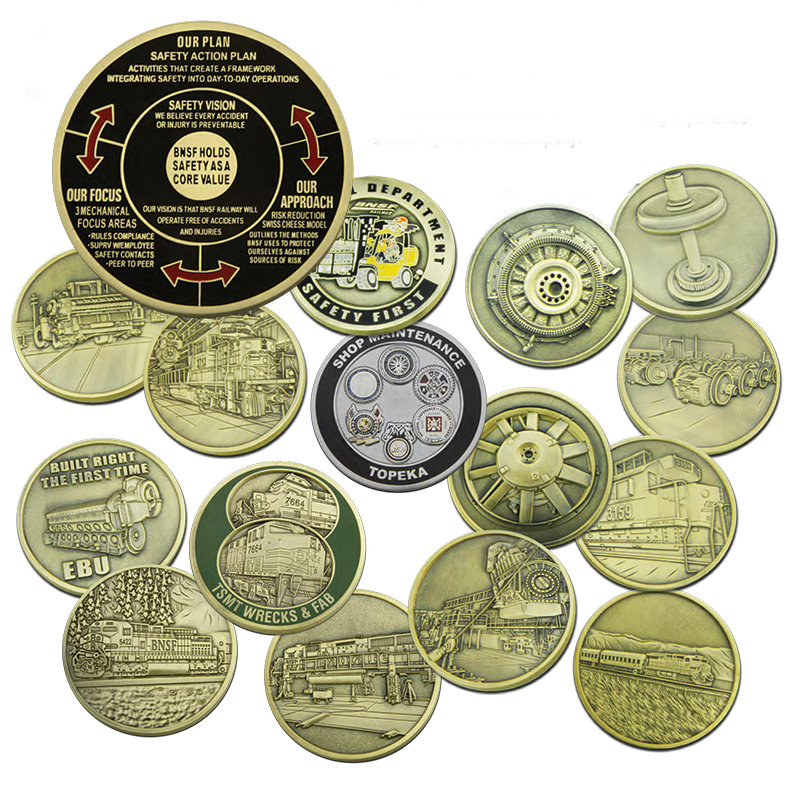 BNSF RAILWAYS

SAFETY AS A CORE VALUE
Safety is the number one concern at BNSF Railways and the company was looking for a way to promote their message to employees in a unique and exciting way. Each department was challenged to create their own coin design that best fit their team focus. The other side of the coin featured the universal safety message (shown left.) The result is a stunning set of coins and a team-building experience shared by the entire company!