Commemorating Anniversaries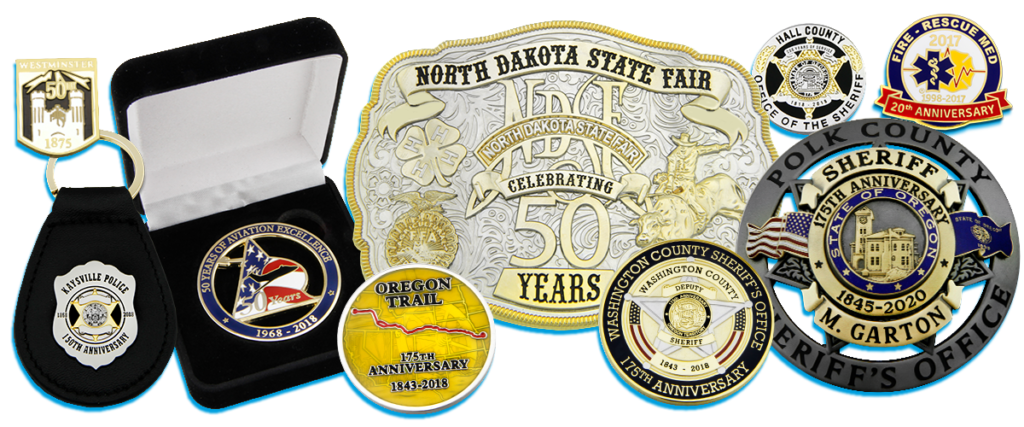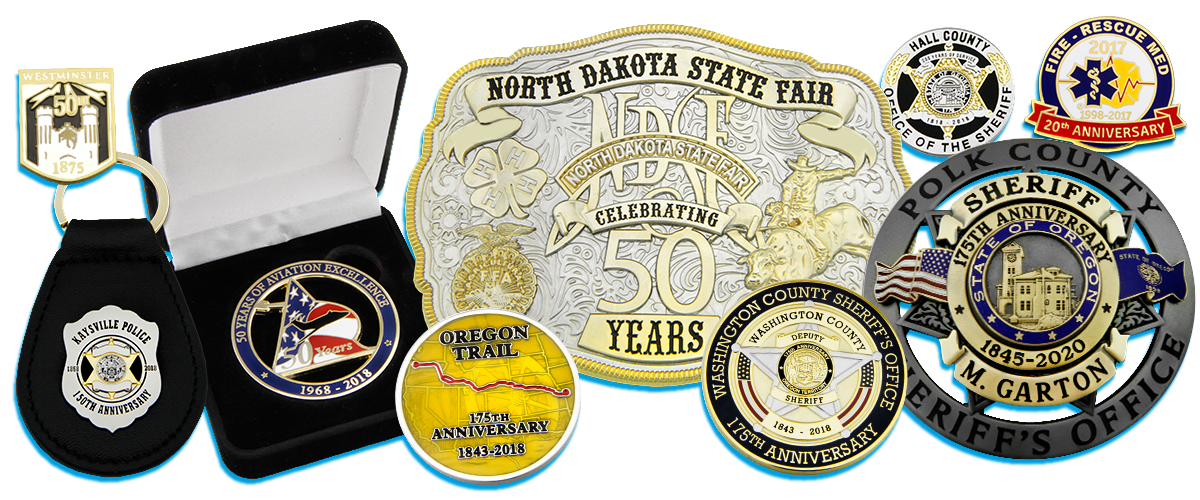 ---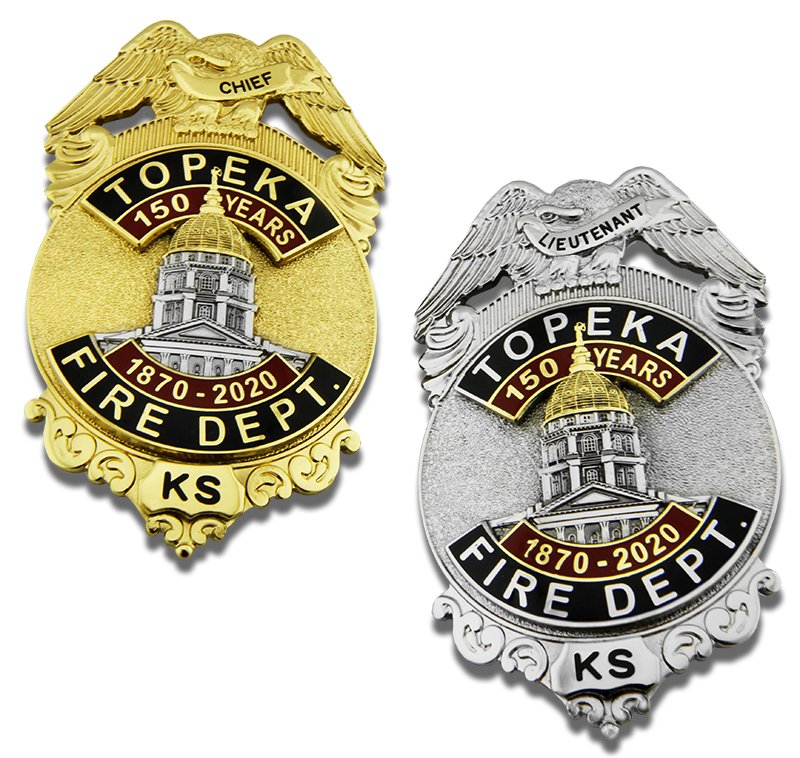 1) BADGES
A custom-made badge is a show-stopping piece for any anniversary celebration within your city police department, fire department, or sheriff's office. Need convincing? Check out the love for Lawrenceville Police Departments' new badge in celebration of their 200th Anniversary.
3D sculpted images of buildings and landscapes make for a truly unique badge design. Just send us a photo, we'll do the rest! Ask about two-tone finishes to really make the design stand out. Have questions? Give us a call. Our knowledgeable sales team can offer suggestions and help your ideas come to life.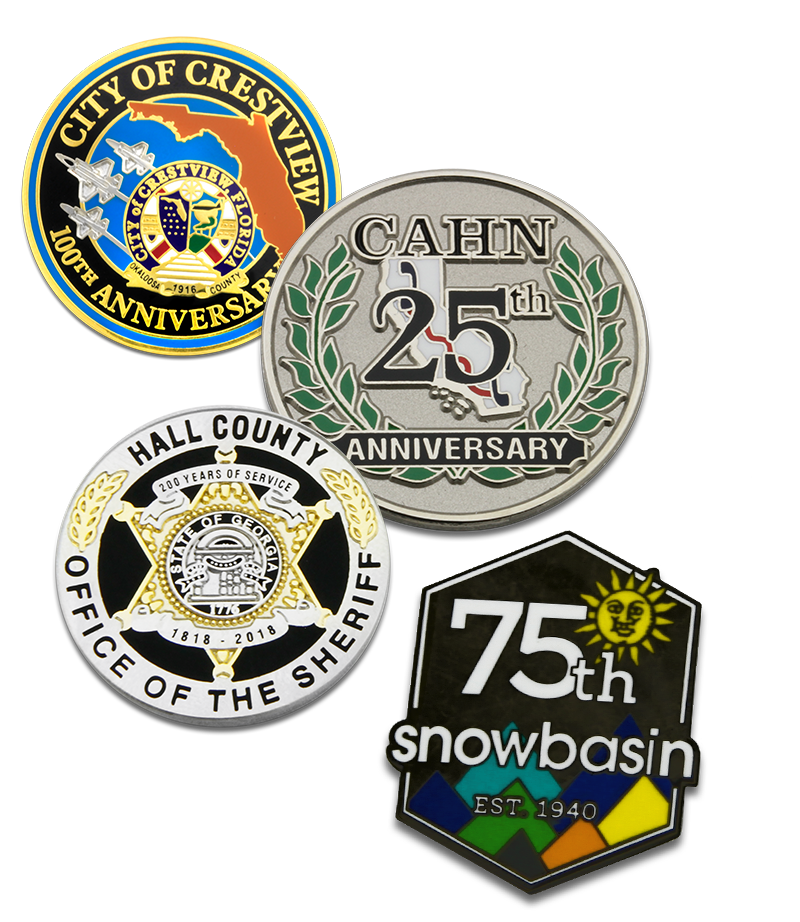 2) PINS
Pins are a simple, cost-effective way to celebrate and with SymbolArts you don't have to sacrifice quality. We guarantee your pin will be vibrant and packed full of detail. Custom molds make just about any shape possible – mini badges, buildings and architecture, the shape of your county, just about anything you can imagine.
Hand them out to employees to wear on a uniform lapel or sell to patrons at your next big event. Everyone loves a good pin, and we have the expertise to make a great one.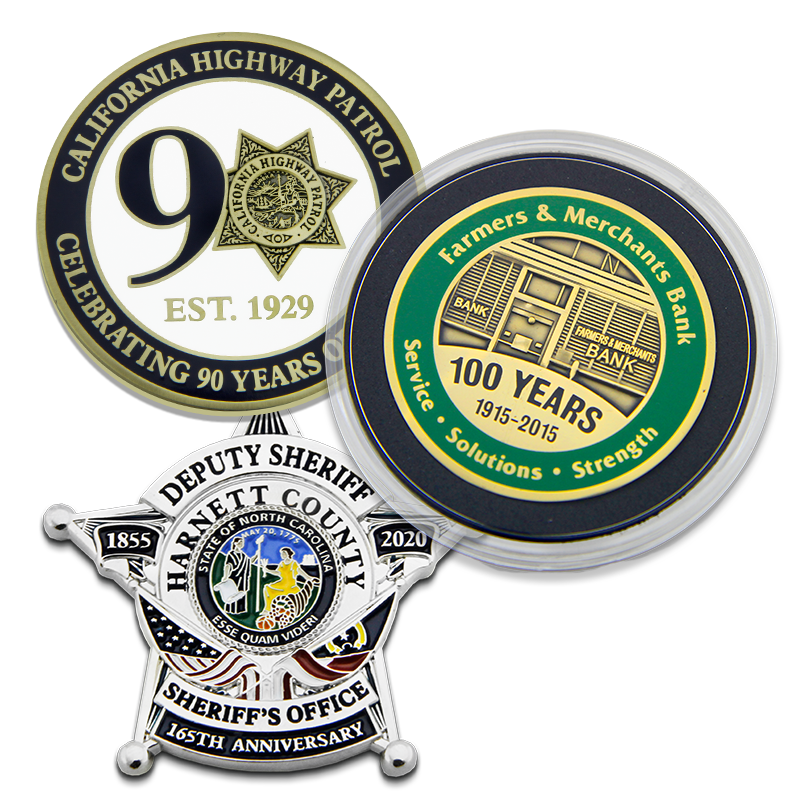 3) COINS
With a historical background in military, challenge coins are one of our more unique options for anniversary celebrations. The idea of a coin is to have an easy to carry, one of a kind representation of your affiliation to a team or squad. Members carry these tokens with pride, comradery and team spirit.
So for your next celebration show your team, staff, or volunteers how much you appreciate their loyalty with a coin designed specifically for them.
---
Interested in your own custom anniversary project?
Give us a call (801) 475-6000 to talk to a sales representative or
fill out the request a quote form to get started.