The Custom Process
Creating Your Custom Dealer Coin, Pin, Patch or Magnet is EASY!
Let's Get Started:
First, email any ideas including photos of your dealership, logos, local landmarks, and so on to: dealers@symbolarts.com.
Our talented artists can create compelling artwork out of almost anything! There may be some limitations on detail or color, depending on the product you are interested in.
Even providing a photo of a landscape can give our talented artists a launching point for a great design.
Check out our resources section for more information on specific products or ask your sales rep for their recommendation.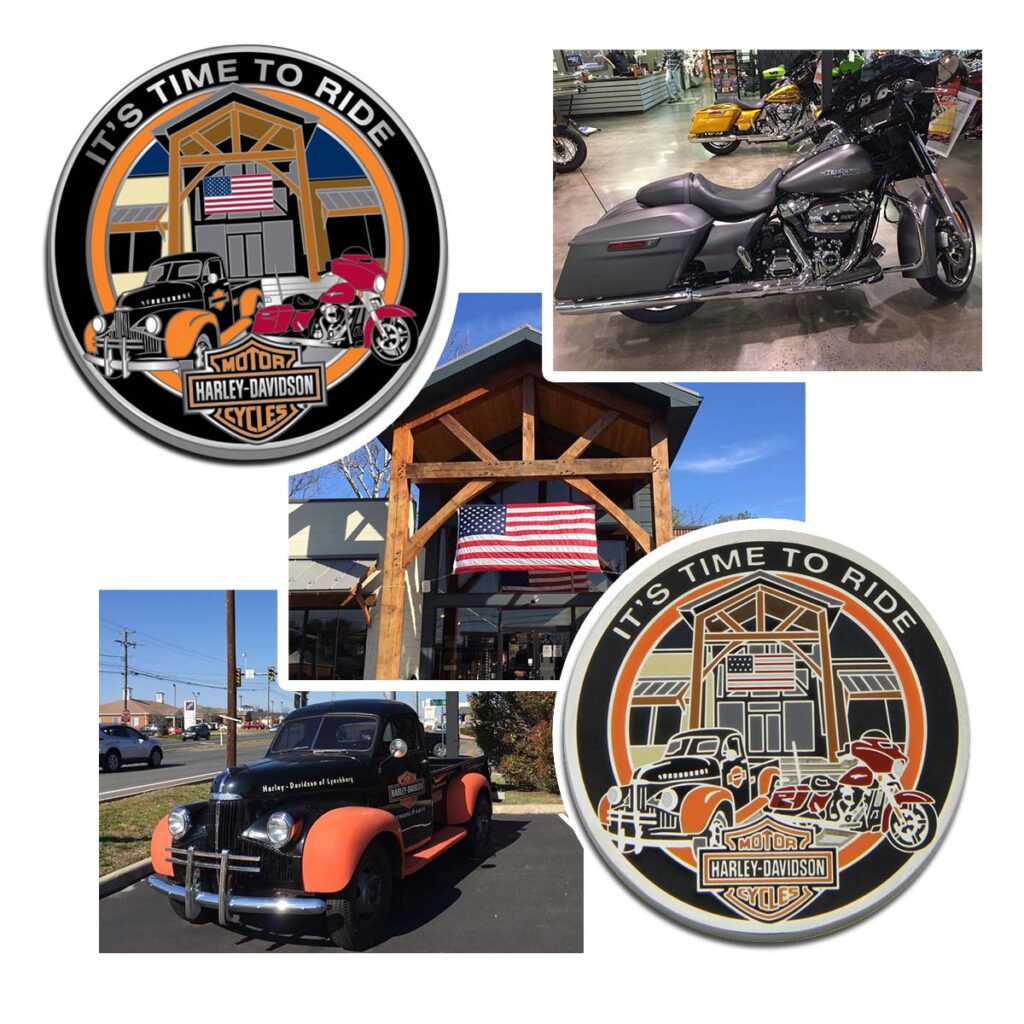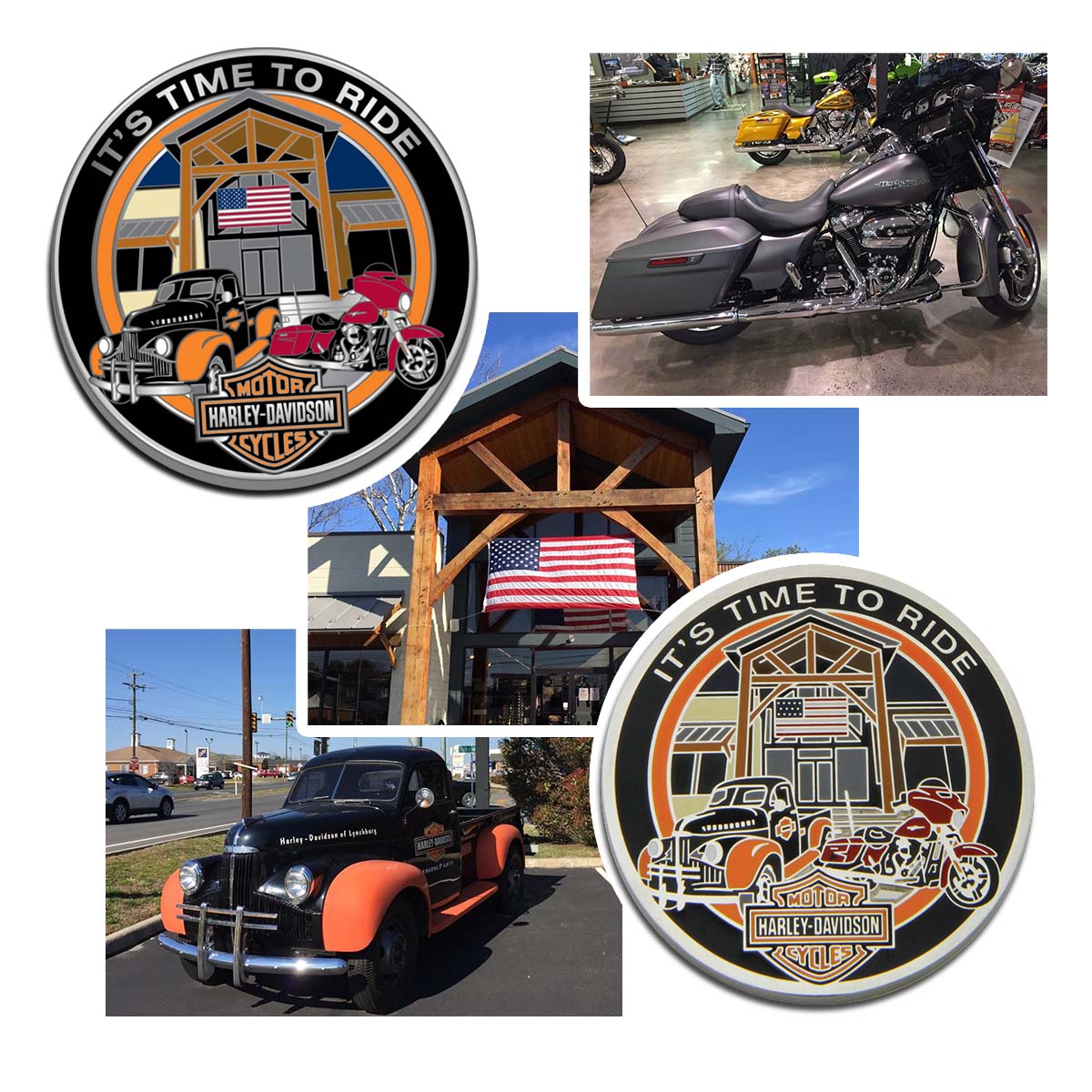 Choose from Several Different Enamels, Finishes, or Stitching Options
---
Enamels
---
Hard Enamel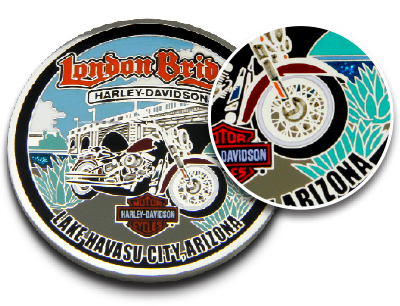 Hard Enamel offers the best quality finish. The paint is heated at a high temperature to harden, then polished smooth & level. The finished product shows a high level of detail and is very durable.
Soft Enamel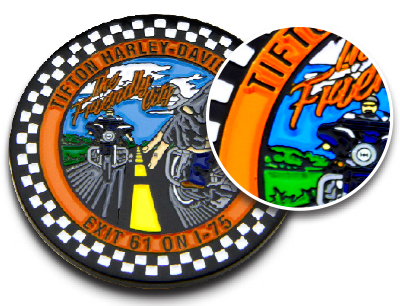 Soft Enamel is very vibrant and offers a lot of texture to a design. The paint is air-dried, and sits at a lower level than the metal borders. Soft enamel may chip away after some time and isn't as crisp in detail as hard enamel.
Specialty Enamels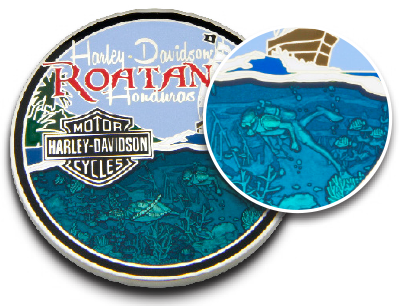 Ask your SymbolArts rep about other enamel options like translucent finishes and even glitter effects.
Visit our photo gallery or resources section to see more options.
---
Metal Finishes
---
The right finish on your coin, pin or magnet will really make your design stand out! Having a hard time deciding? Ask your Harley-Davidson® sales rep how two-tone options or antiquing or smoky techniques could work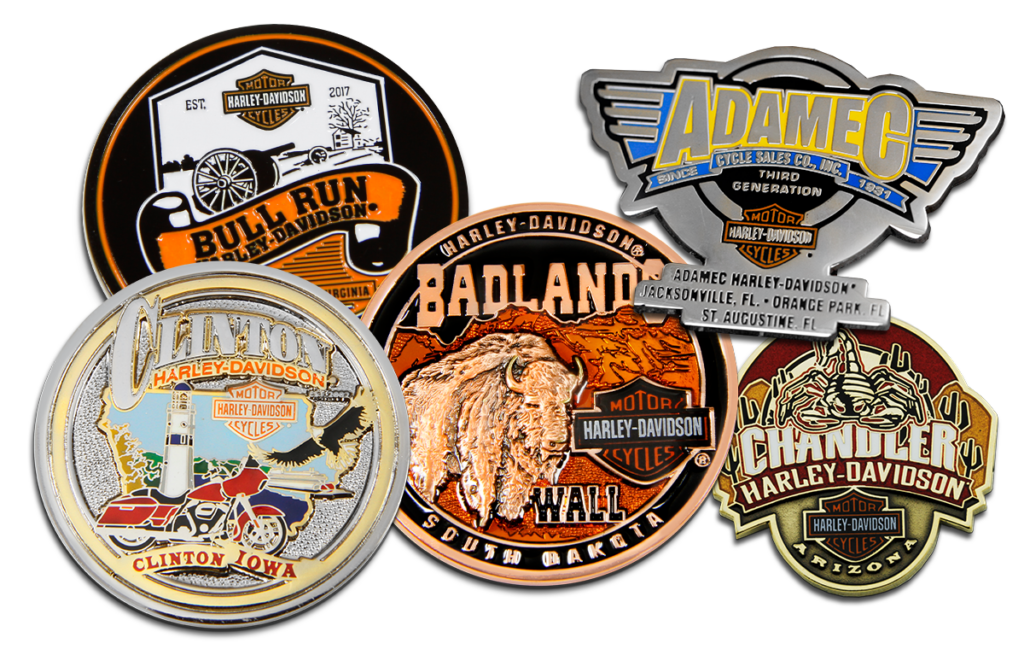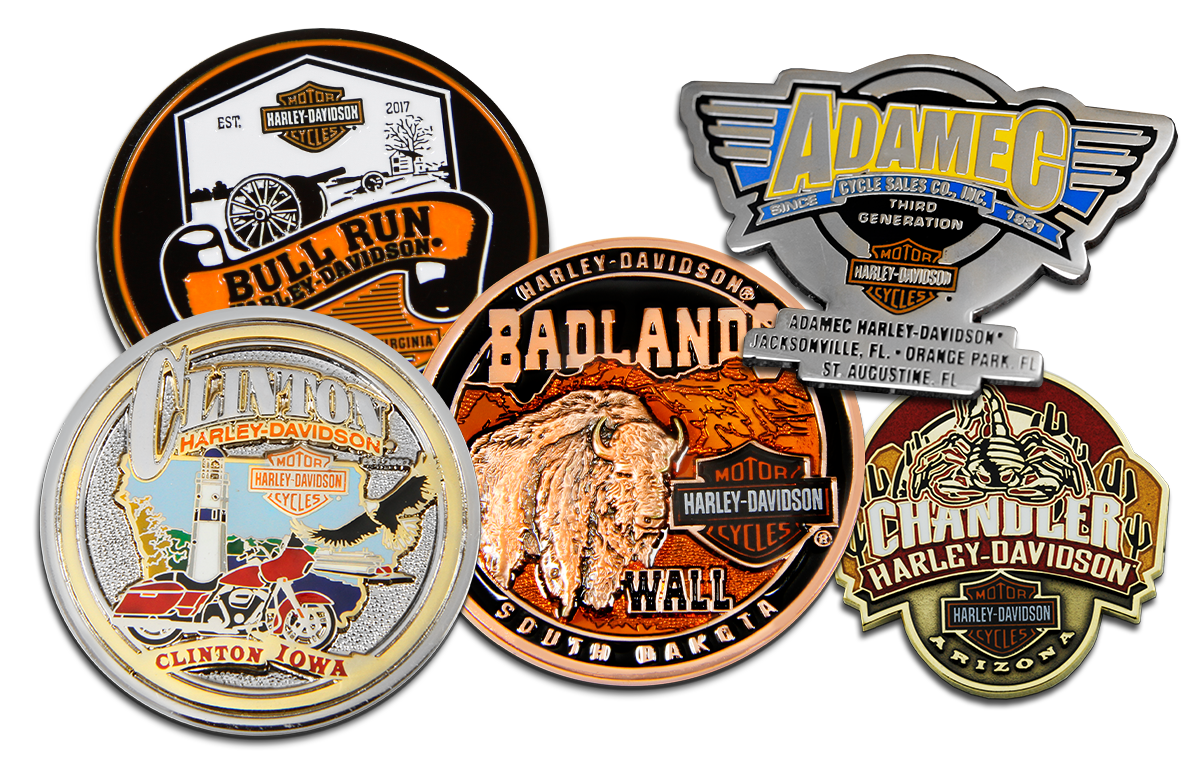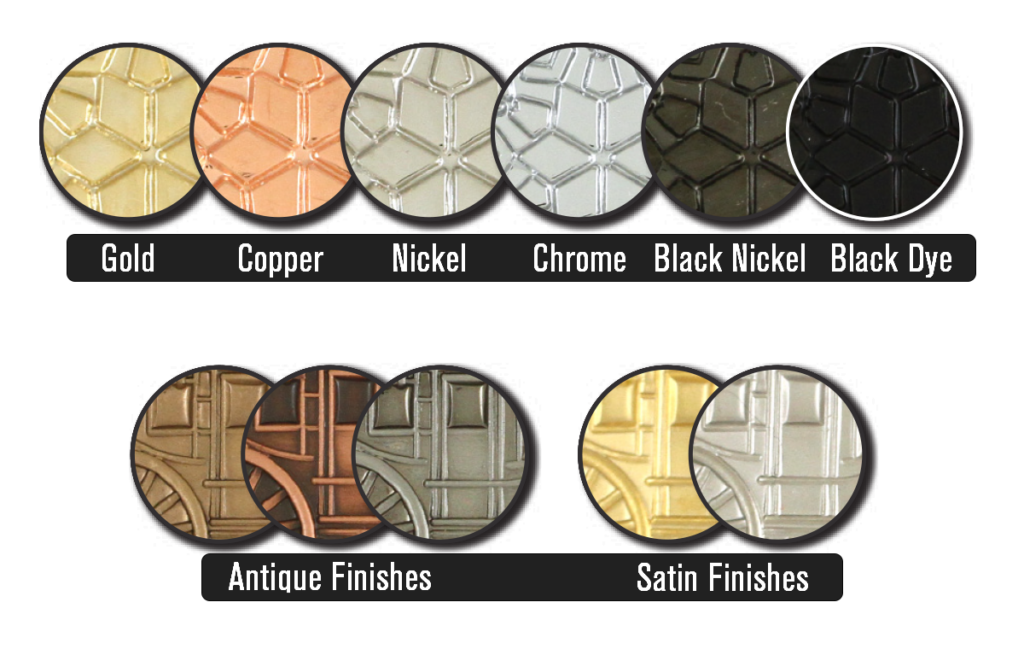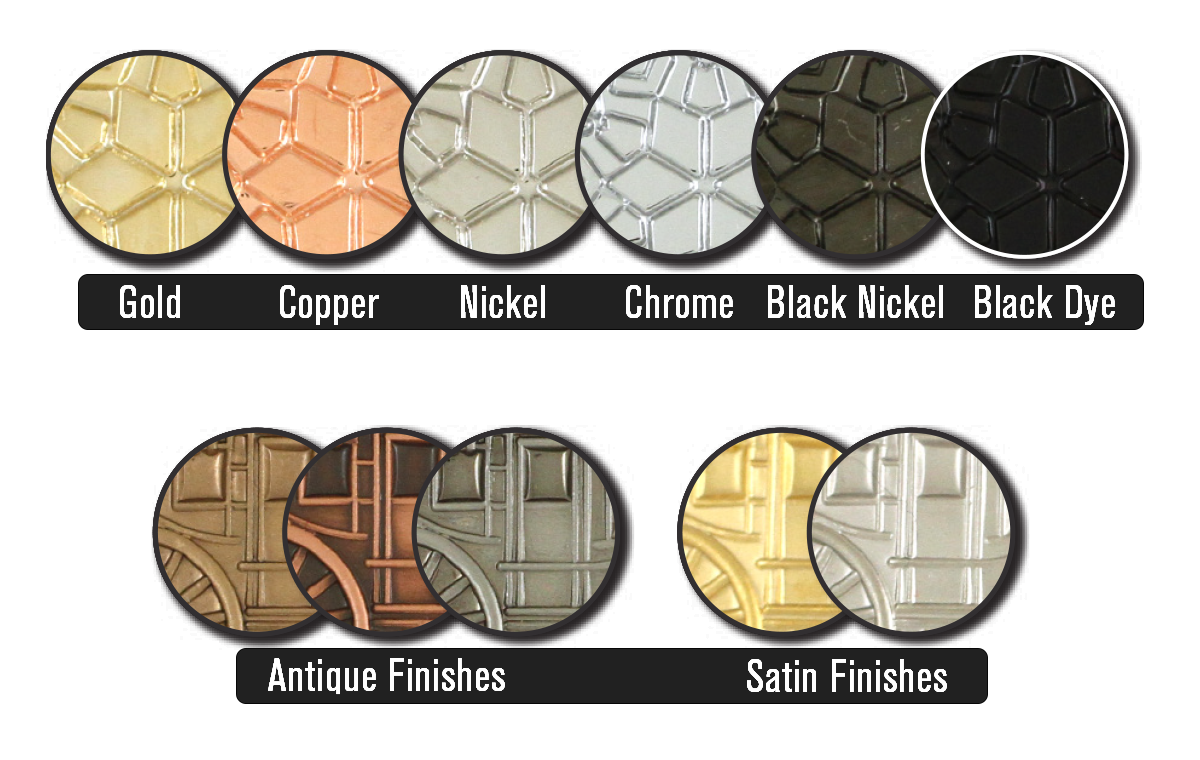 ---
Patch Options
---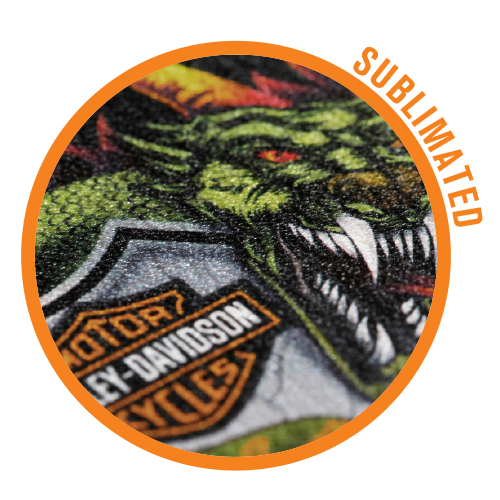 Highest detail.
Color isn't as vibrant.
Susceptible to fading.
No visible stitching.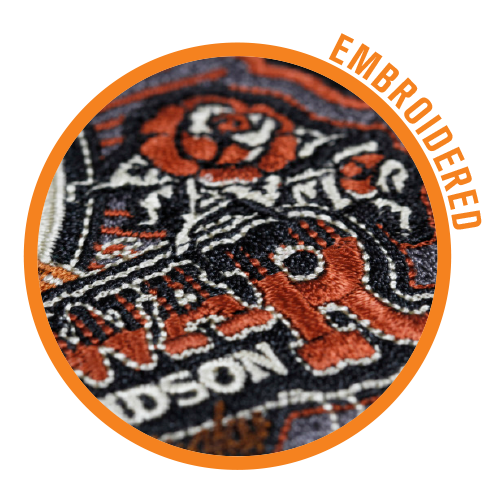 Simplified detail.
Vibrant color.
Long lasting.
Highly visible stitching.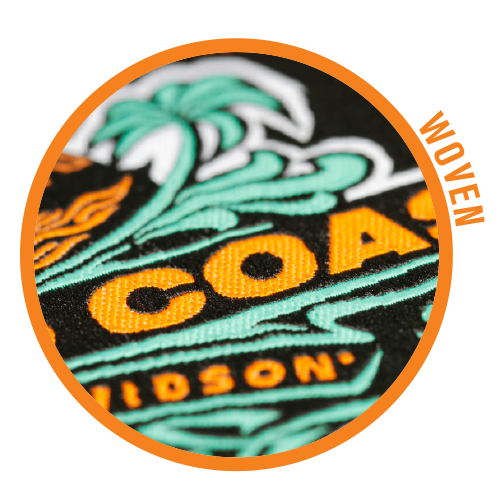 Moderate detail.
Vibrant color.
Best of both worlds.
Slightly visible stitching.
Visit our resources section to learn more about custom patches and the options available.
---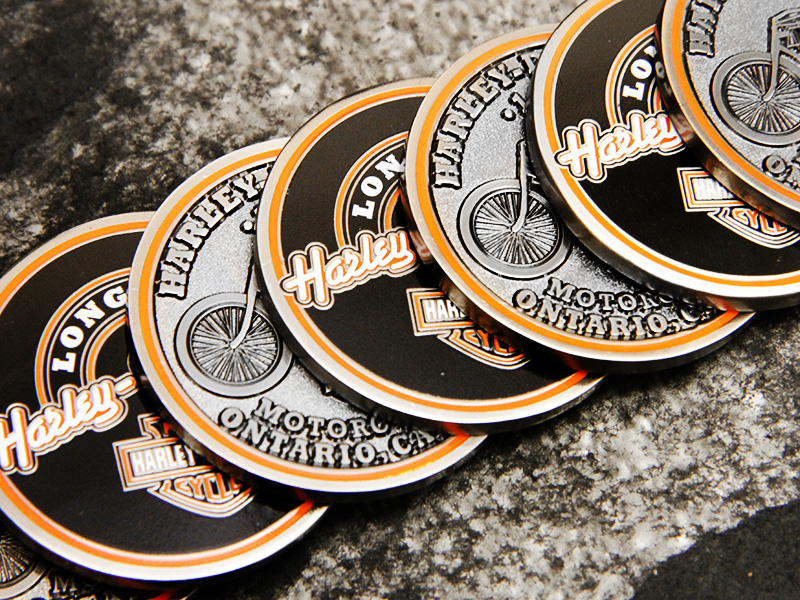 We Design Artwork for FREE!
Our talented art department will create a custom design and with no hidden fees
our artwork is free up to 3 revisions.
Time to Place Your Order
Once approved, you will decide on the amount of product you want. Download our custom pricing sheet by clicking the button below or give us a call to talk over your budget.
Reordering Process
Once your stock is running low, contact us to refill
your order. Your product will ship in 4-6 weeks (lead times are subject to change, check with your sales rep).