Patches – All You Need to Know
The history of motorcycles and patches is rich in tradition and pride. From political statements, personal mottos or club associations, the patch is a piece of important visual communication. For many riders, a patch is earned when a destination is reached. Like a bumper sticker, riders want their peers to know that they came, they saw, and they conquered the open road. Make sure your Dealership is worthy of jacket real estate with an incredible custom patch.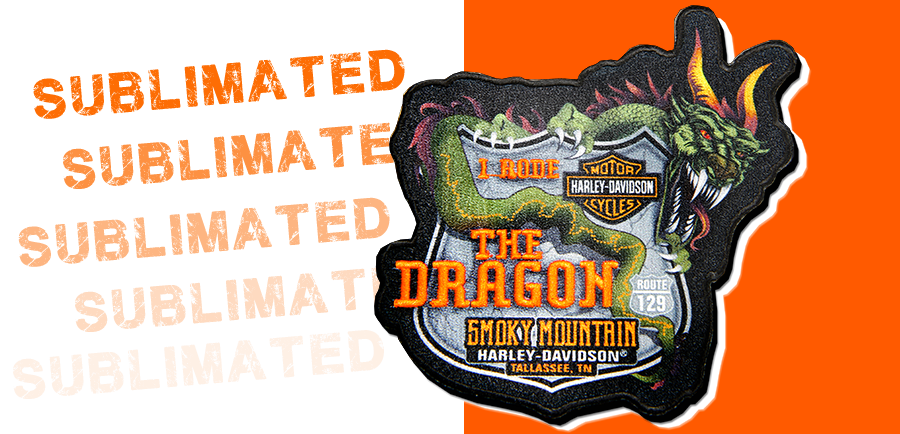 Sublimated Patches
A sublimated patch is a great option for complicated designs and highly illustrative drawings. Unlike traditional embroidery methods, sublimation allows each small detail of an artwork to come through. The process for sublimation is similar to printing which does make the patch more prone to fading over time.
You also have the option of combining methods. Our stock patch "Doodle Rider" is a combination of sublimation and traditional embroidery. This is a great way to have intricate detail and bright, vibrant stitching. Your SymbolArts representative can help you make the best choice for your design.
---
Other Examples of Sublimated Patches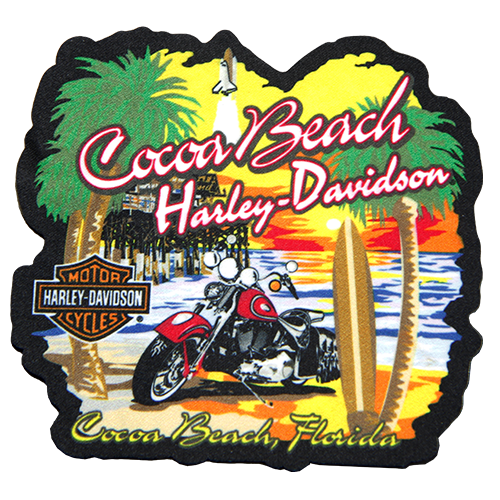 ---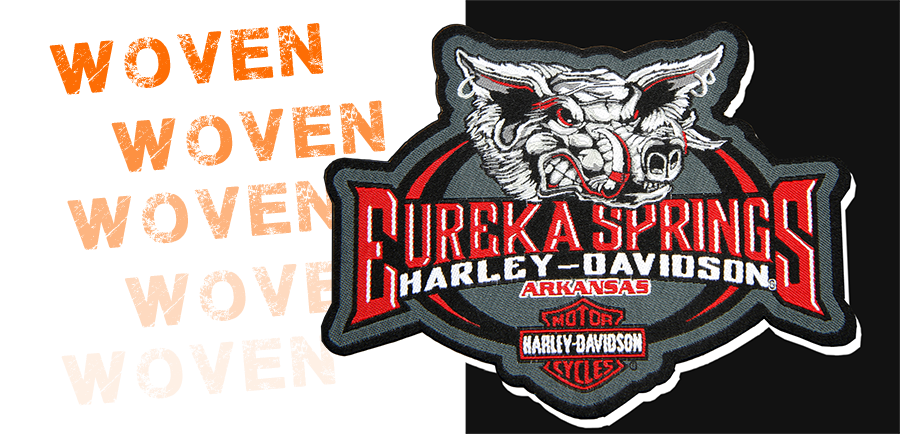 Woven Patches
A woven patch is the best of both worlds and results in a cool, modern-looking product. You can get really nice detail and still get some texture and vibrancy to the overall look. This option is best for designs with crisp, clean edges and bright colors that you want to pop.
In the example above, you can see the Eureka Springs custom patch has big bold wording that stands out, with clean, sharp edges and bright red coloring. The illustration of the boar above the wording has lots of detail and has a "stitched" quality.
---
Other Examples of Woven Patches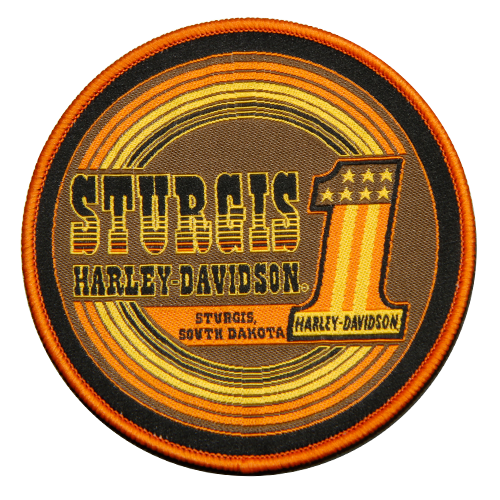 ---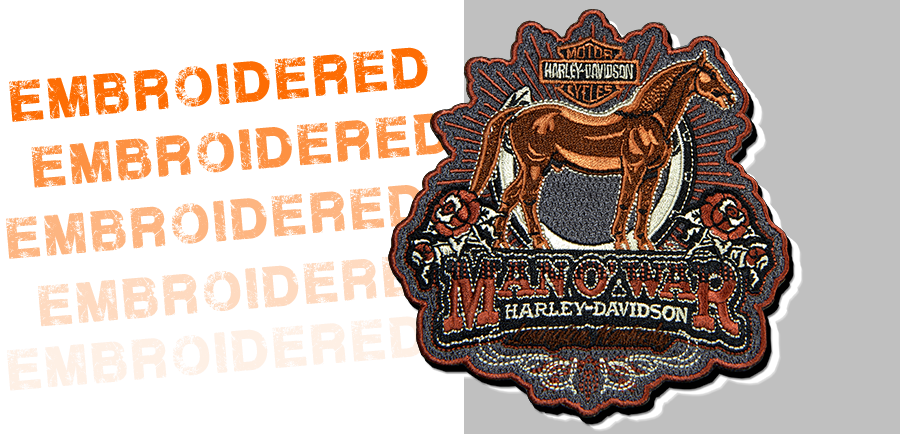 Embroidered Patches
The classic look of an embroidered patch just can't be beaten. The level of detail is the lowest in this option but that doesn't mean the quality is any less. We'd argue that the highly visible stitching and vibrant color often make these patches the most unique in our collection. A well-traveled rider will appreciate the durability of an embroidered patch compared to other options.
As you can see, we have lots of options for patches. If you see something on this page that catches your eye, let your sales rep know. They'd love to answer any questions or walk you through which options would be best suited for your design.
---
Other Examples of Embroidered Patches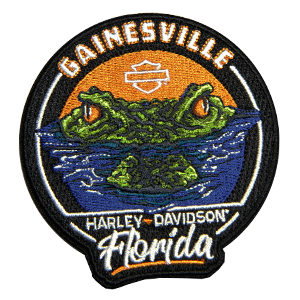 ---