Add Custom Products to Your Programs
October 19th, 2021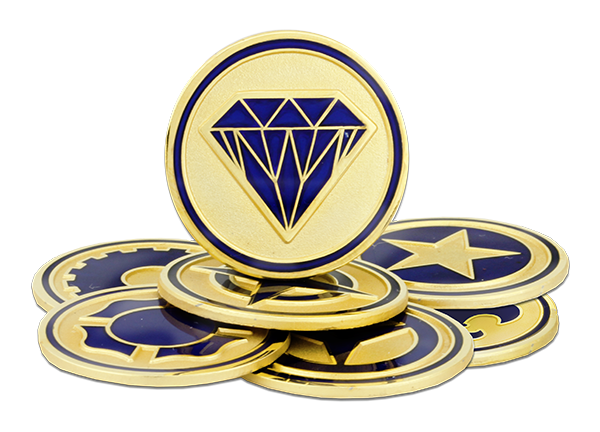 At SymbolArts, we specialize not only in creating outstanding recognition products but the curriculum that goes along with them. In this article, we feature a few of our own practices as well as programs we've worked with other companies to design and implement. With our experience, we can help you every step along the way!
CORE VALUES
Core values are an increasingly popular way to define an organization's fundamental belief system. These principles act as an unwavering guide for the company as a whole. For example, SymbolArts recognizes seven core values; Leadership, Respect, Passion, Accountability Diamond Quality, Integrity and Innovation. Do you already have a set of core values? Great! Now it's time to find creative, interesting ways for your employees to engage in those principles with a program or curriculum. A good place to start is your new hires.
USE PHYSICAL AWARDS IN YOUR CURRICULUM
We recognize our employees for a job well done. At our annual awards gala, employees dress up, enjoy a sit down dinner and celebrate yearly accomplishments. SymbolArts can help you create an awards curriculum that is truly unique and inspired by your goals, company values and history.
CASE STUDY
BNSF RAILWAYS
SAFETY AS A CORE VALUE
Safety is the number one concern at BNSF Railways and the company was looking for a way to promote their message to employees in a unique and exciting way. Each department was challenged to create their own coin design that best fit their team focus. The other side of the coin featured the universal safety message (shown left.) As illustrated below, the result is a stunning set of coins and a team-building experience shared by the entire company!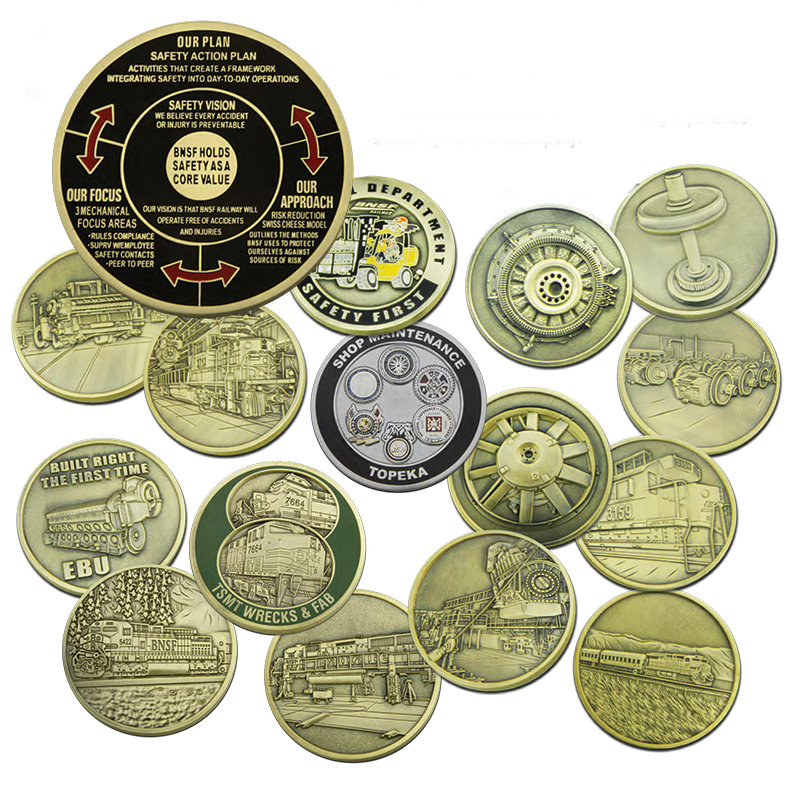 ---