All About Patches – SymbolArts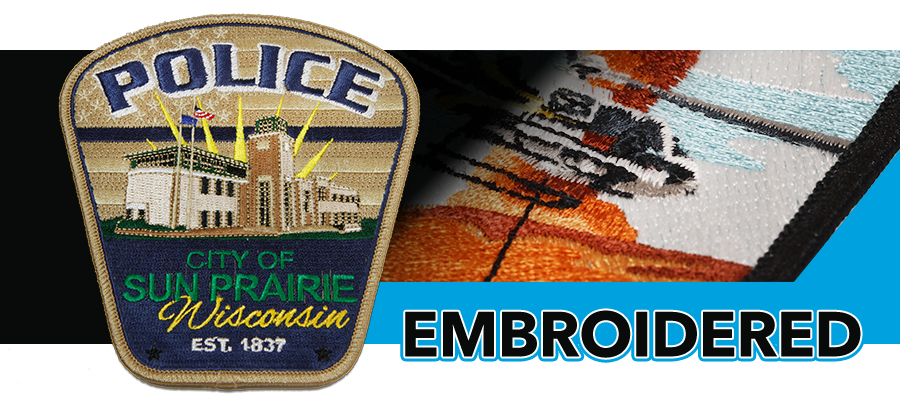 Embroidered Patches
The classic look of an embroidered patch just can't be beaten. The level of detail is the lowest in this option but that doesn't mean the quality is any less. We'd argue that the highly visible stitching and vibrant color often make these patches the most unique in our collection. 70% embroidery is also an option that mixes embroidered and woven techniques.
As you can see, we have lots of options for patches. If you see something on this page that catches your eye, let your sales rep know. They'd love to answer any questions or walk you through which options would be best suited for your design.
---
Examples of Embroidered Patches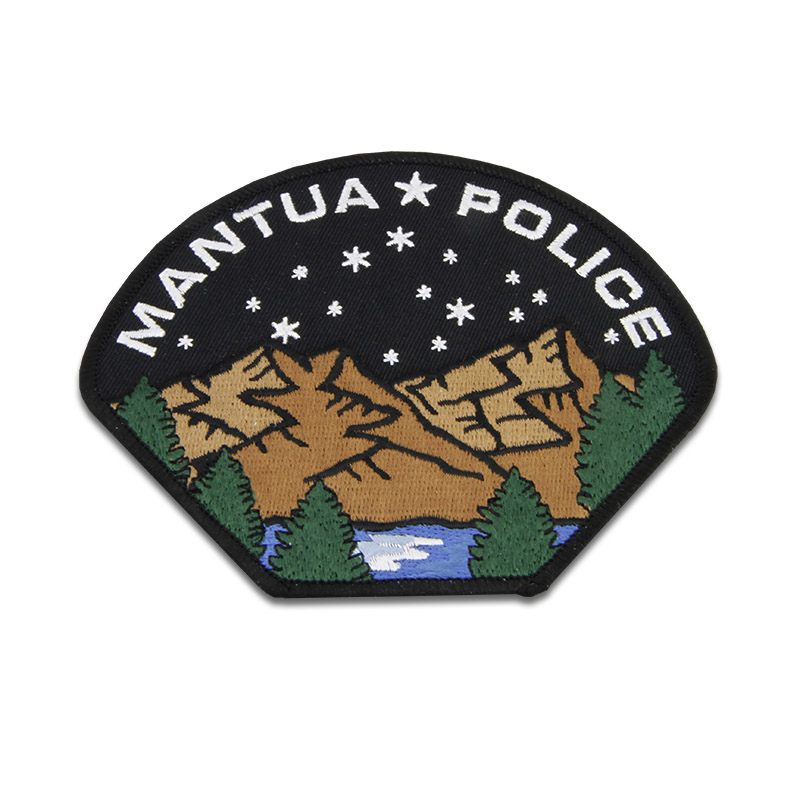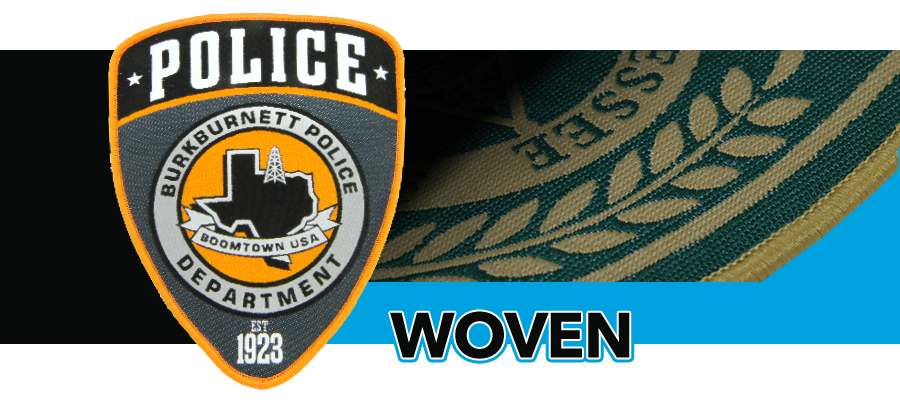 Woven Patches
A woven patch uses a fabric mesh and less stitching resulting in a cool, modern-looking product. You can get really nice detail and still get some texture and vibrancy to the overall look. This option is best for designs with crisp, clean edges and high contrast between colors.
In the example below, you can see a close-up of the differences between a woven and embroidered patch. Notice the variance in the stitching and the level of detail between the two.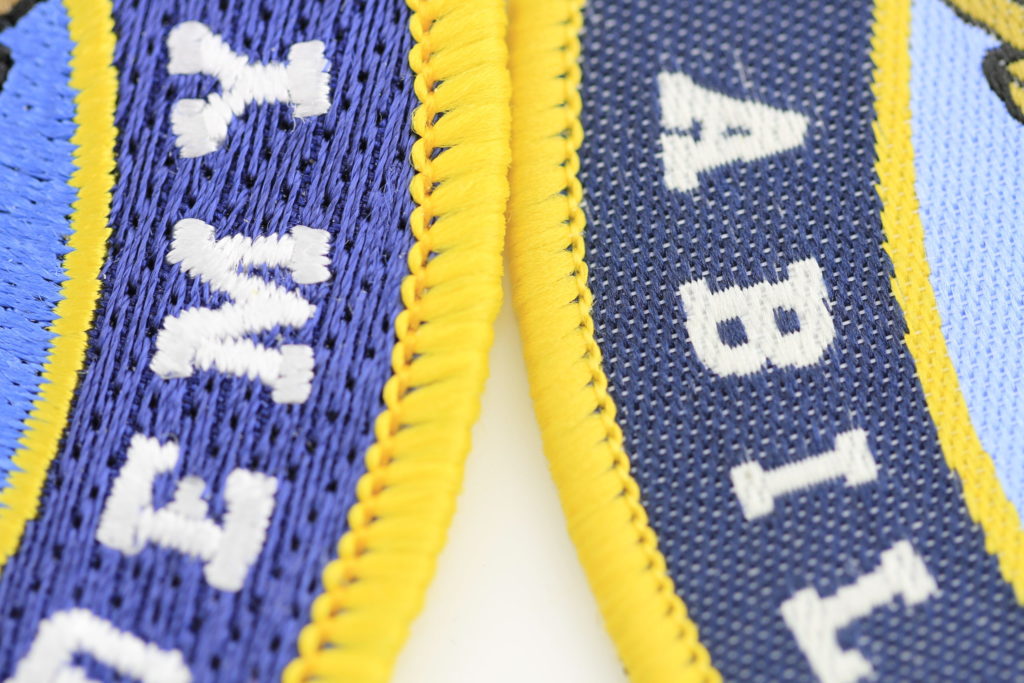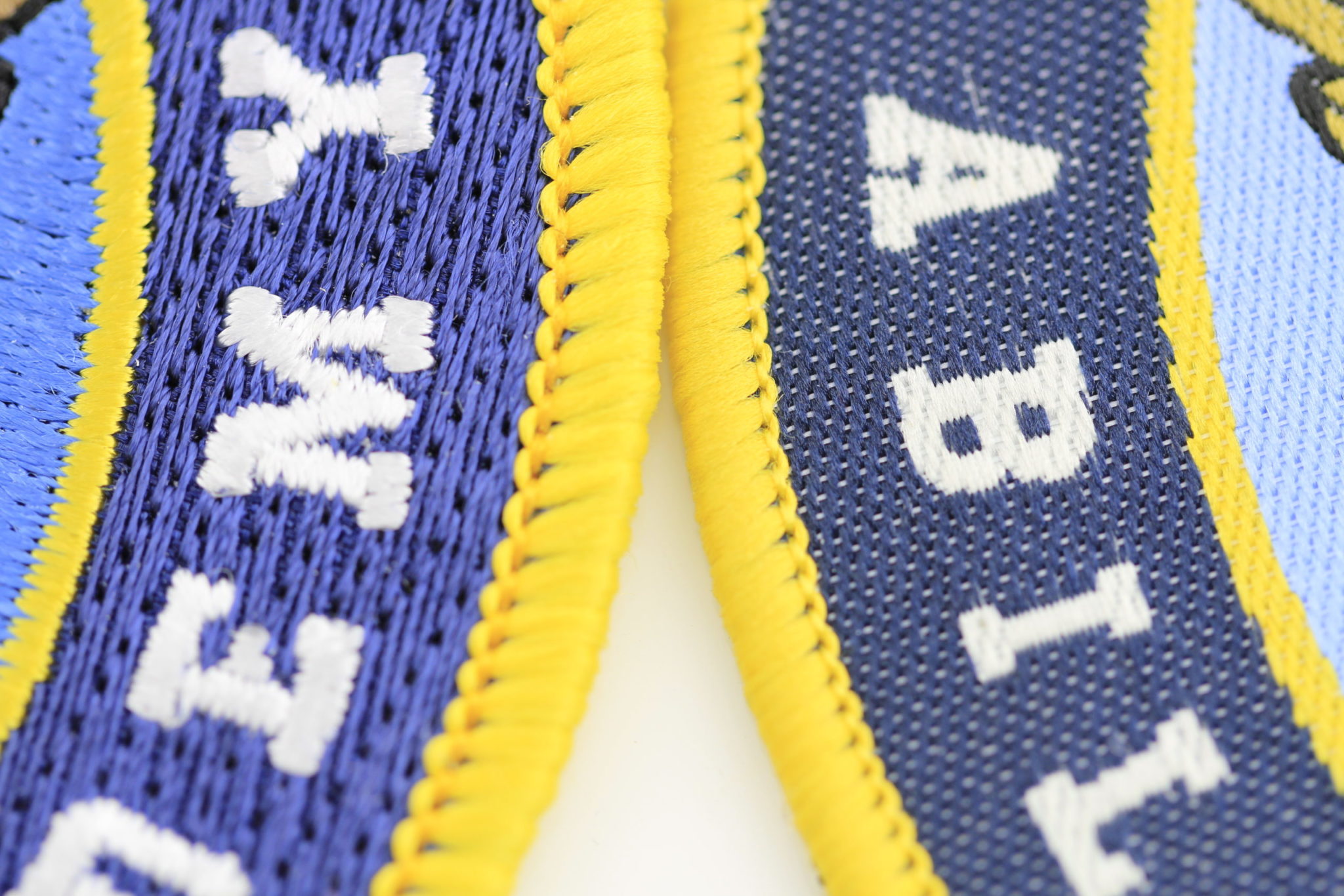 ---
Examples of Woven Patches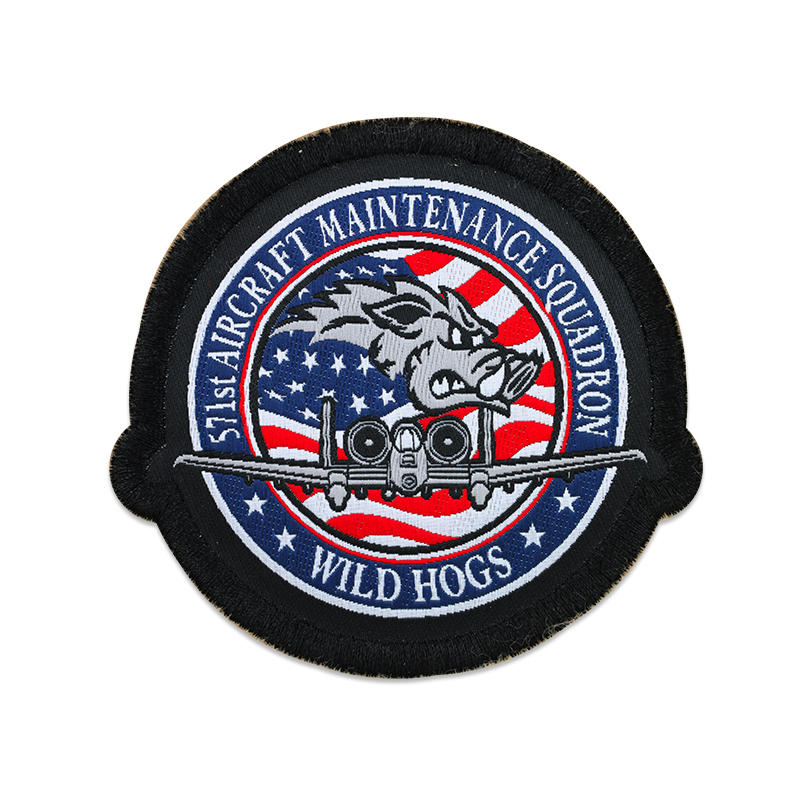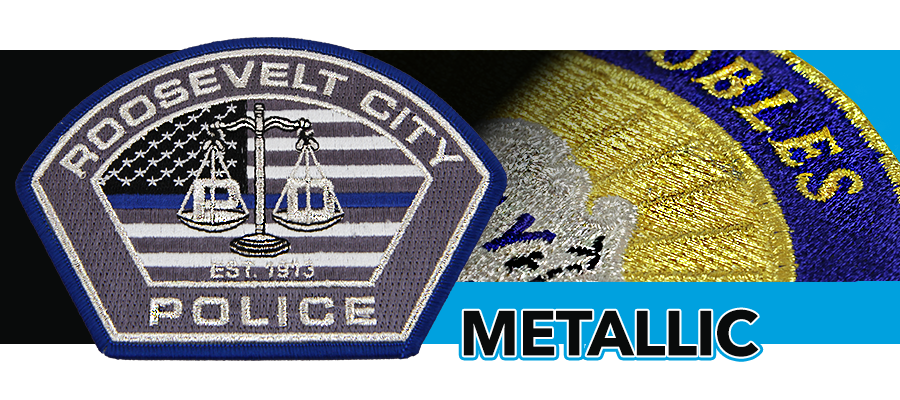 Metallic Threaded Patches
For many customers, the most important aspect of their custom patch design is to make something that stands out. One way to add some embellishment is to incorporate metallic thread. Make the whole patch metallic or add accents throughout your design against darker, contrasting colors. Ask your sales rep about available color options.
---
Examples of Metallic Threaded Patches
PVC Patches
Break from tradition with a PVC patch! The soft rubber material used for PVC patches gives the design a raised dimensional look that is durable, water-resistant and flexible. They are an excellent choice for recreating badges and can be sewn with a velcro backing for easy application to a uniform. Color options are endless and the small detail of text and logos stand out with crisp clear edges.
---
Examples of PVC Patches