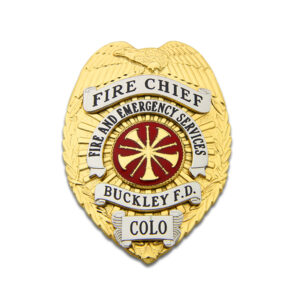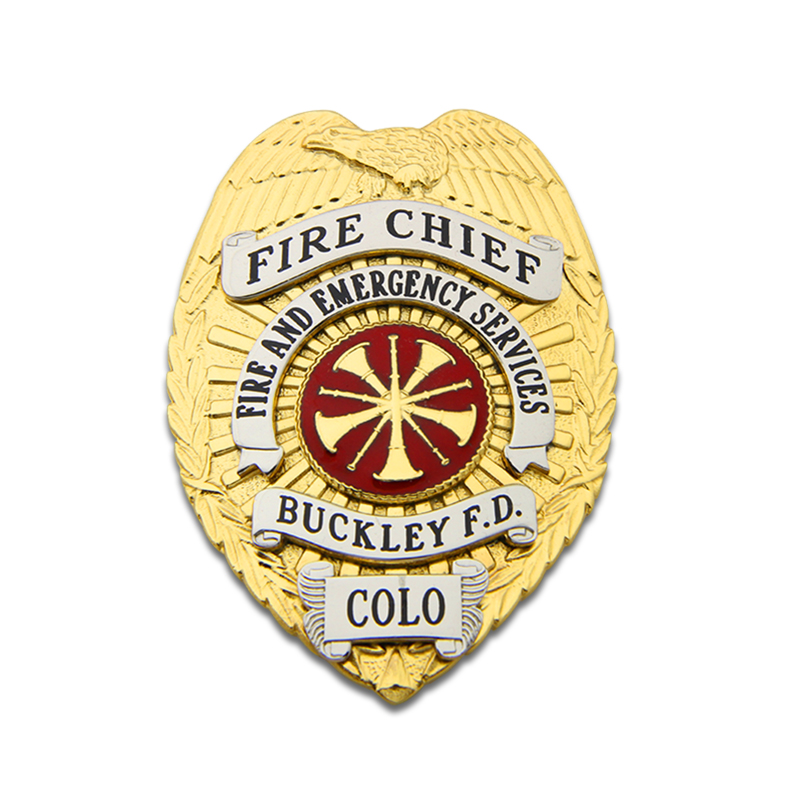 Custom Fire Badges
This Firefighter Badge Can Take The Heat
Firefighters are a great symbol of what it means to be a hero. They show honor, integrity, tradition, and heart. In all SymbolArts' firefighter badges, we incorporate those values in every item. When looking at a SymbolArts fire badge, it stands out because we have more color, detail, and shine than any other producer.
A SymbolArts' custom firefighter badge is not just a piece of metal, it's jewelry and is made to stand the heat. A firefighter badge generally has a maltese cross incorporated in the design but not always.
These products are a good way to help build unity in your department and community. By having a unique symbol that represents your department it will make your team naturally come closer together. They will be brought together by the values that are represented by your department design. You can use insignias and colors to show what your team stands for. It all depends on the custom design of your emblems.
There are a lot of ways that we can help you design your products. We have a selection of materials that will last a long time, even in the roughest conditions. Our expert designers will also make suggestions for the shape, symbols, and even colors that will help represent your department.
When looking for a firefighter badge for sale, look no further. SymbolArts has the expertise in creating custom firefighter items. Be proud of putting on your department's symbol daily. Call us today to start your custom firefighter badge.
Did You Know
SymbolArts offers FREE ARTWORK to all of our customers
Our products are personalized and one of a kind. By providing free artwork we can accurately quote the cost of your item.
We not only want to help you create a high-quality item but a unique one as well. If you have a clear idea of what you want our art department can make it a reality. We specialize in custom design and quality creation.
Not sure of what you want? No worries, our art department can work with that too. We work closely with you to make sure that your custom product meets your vision.
By offering up to three free art revisions we can minimize your costs and our representatives will gladly help you through the discovery process.
Contact us here or at (888) 475-6000 to get started!