Differences Between Enamels
What is enamel? Enamel is the coloring applied to your metal products in the spaces created when the mold is made from your artwork. We offer several different options for enamels including, hard enamel, soft enamel, specialty enamels like glitter or transparency and even no enamel. Below you will see an explanation of each along with some recommendations and best practices. Be sure to contact your SymbolArts representative with any questions.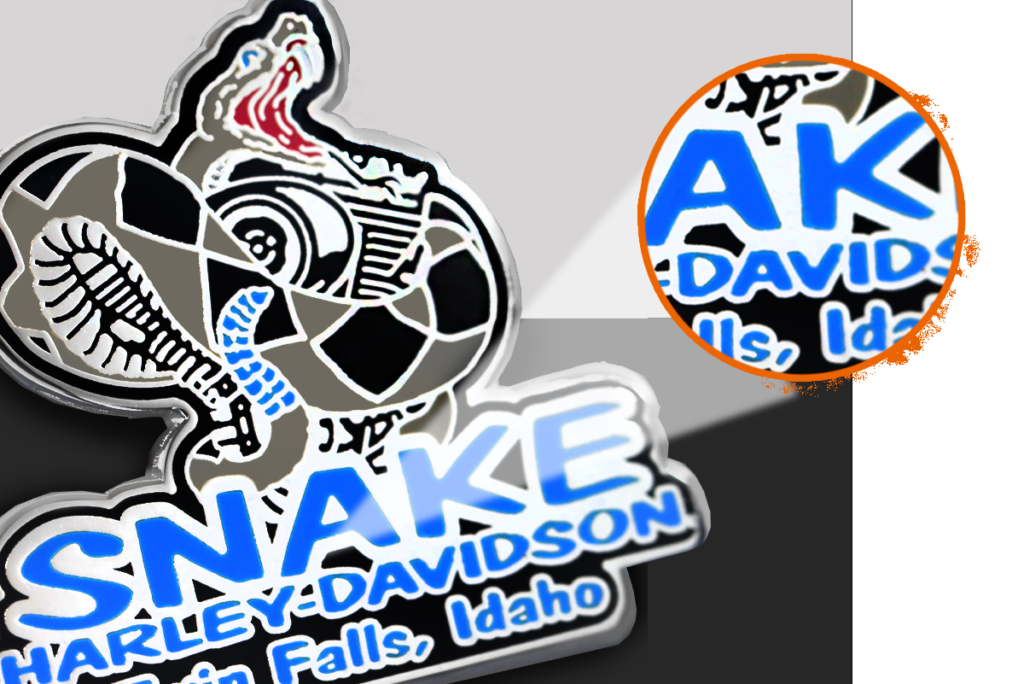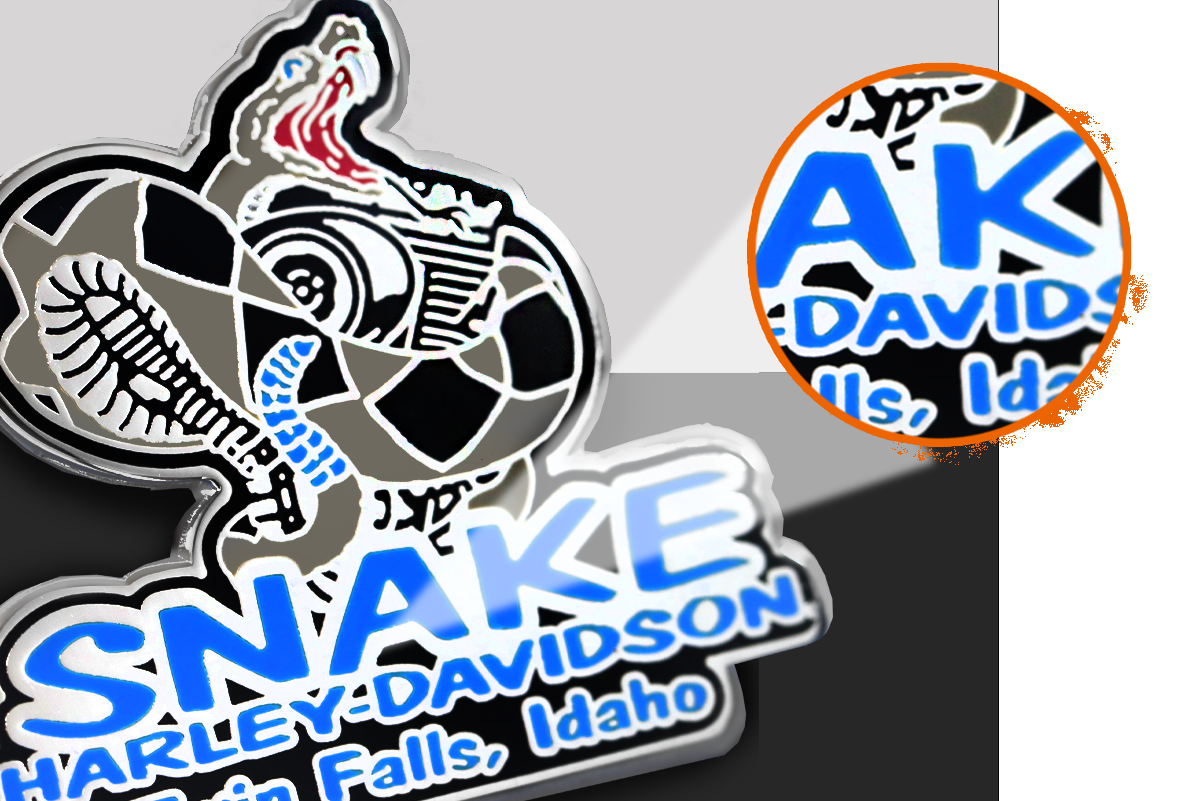 Hard Enamel
Hard enamel paint is heated at high temperatures to harden and then polished smooth. When you slide your finger over a coin or pin with hard enamel the metal and painted areas will feel flush with no discernable edges.
Hard enamel is very durable and has a more long-lasting finish with less chance of chipping. Because of the high heat process, not all finishes are compatible with hard enamel. The cost is usually higher for this option but the result is a high-quality, beautiful product!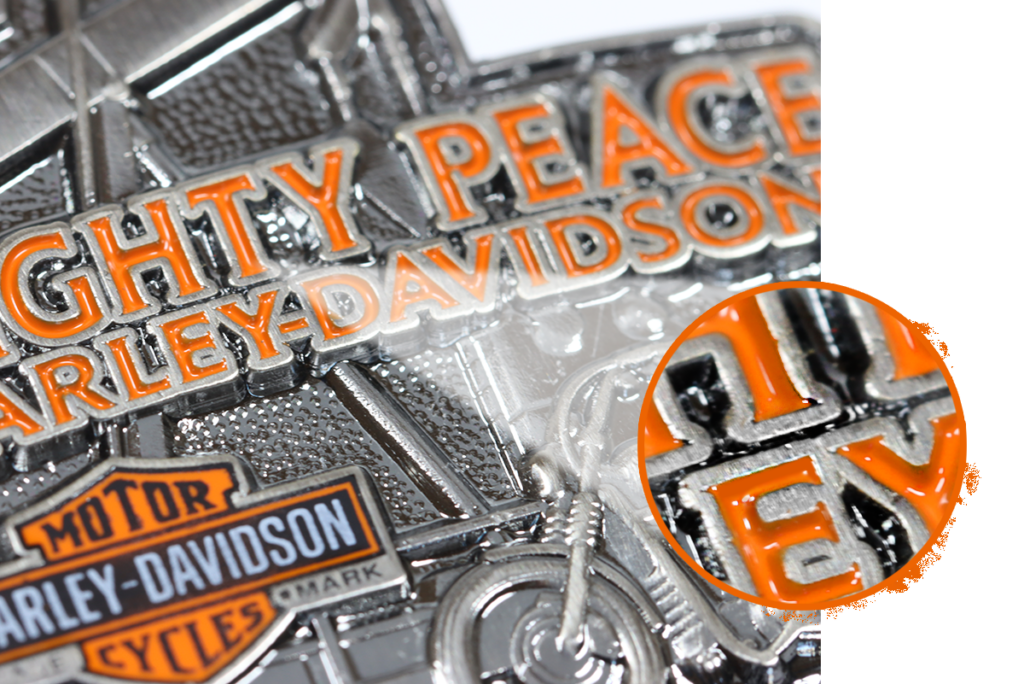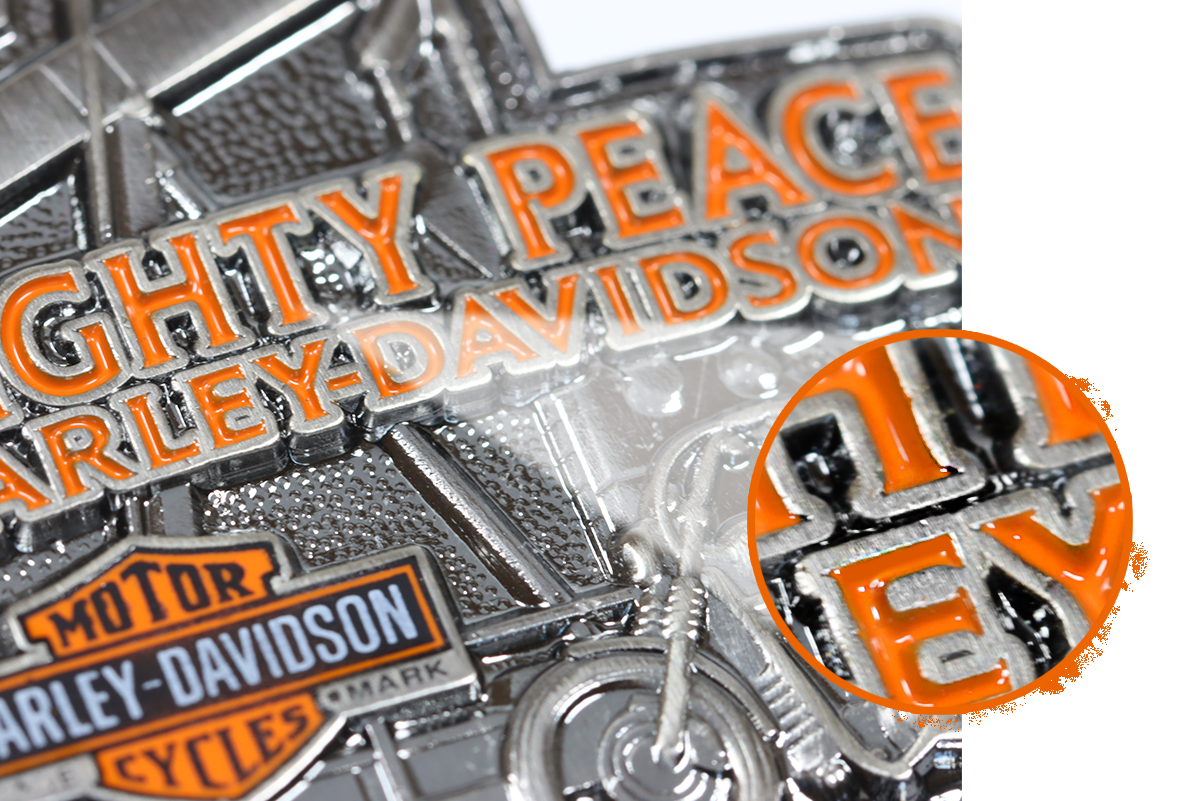 Soft Enamel
Soft enamel paint is air-dried, creating a dimensional look at a lower level than the metal borders. When you slide your finger over the coin you will feel the metal ridges above the paint. Depending on your project, soft enamel can be the more cost-effective choice.
Because the paint sinks into the mold, soft enamel products have a lot of visual interest and texture. Type and wording especially stand out well against the highlights and shadows formed by soft enamel. Keep in mind, If you are considering a black-dye finish, soft enamel is required.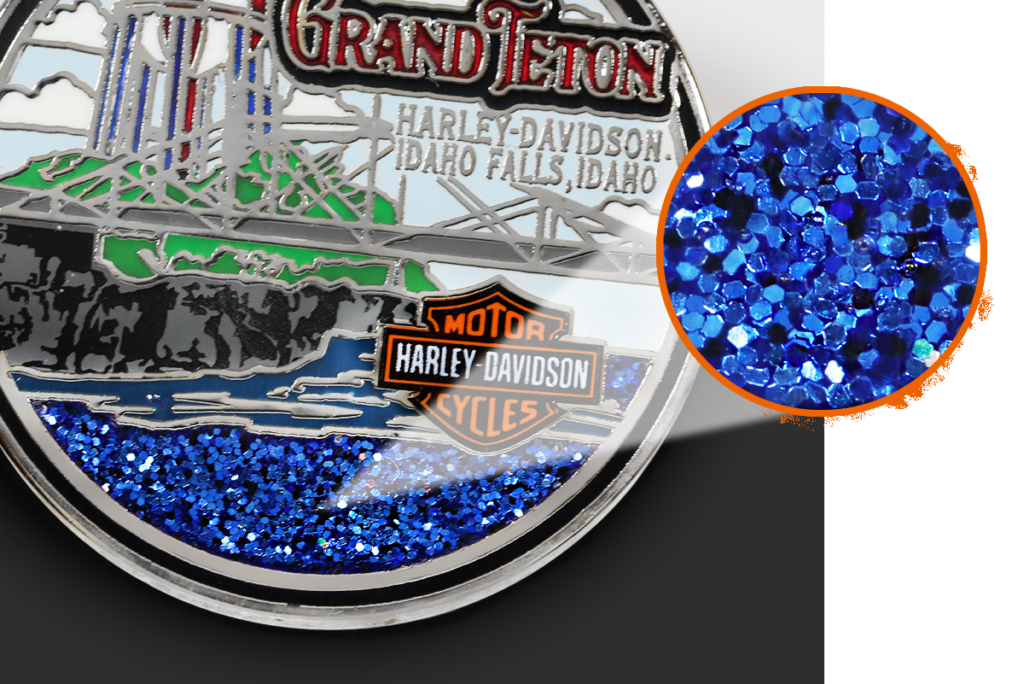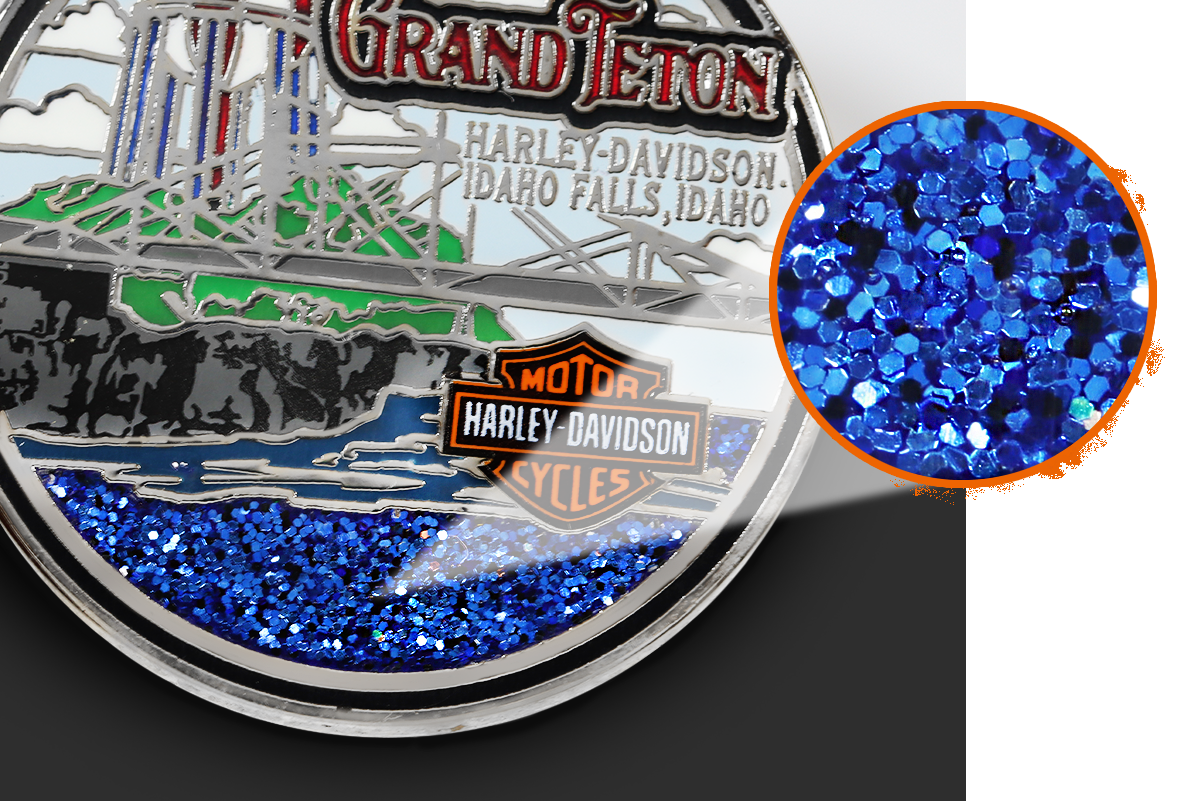 Glitter Enamels
Yes! We can put actual glitter into your pin. Best used for larger fields of color like a sparkling water scene or a glittering, golden sunset.
The glitter is covered in a clear epoxy coating and feels smooth to the touch and will not fall out. All the sparkle, none of the mess! We love a dealer who is looking for something fun to add to their design.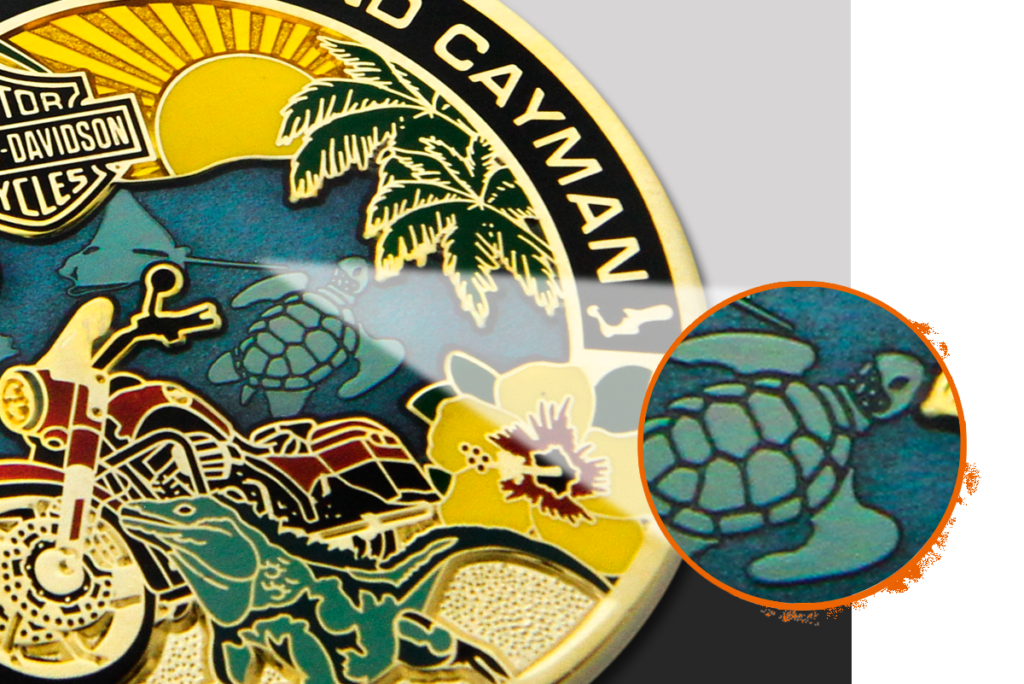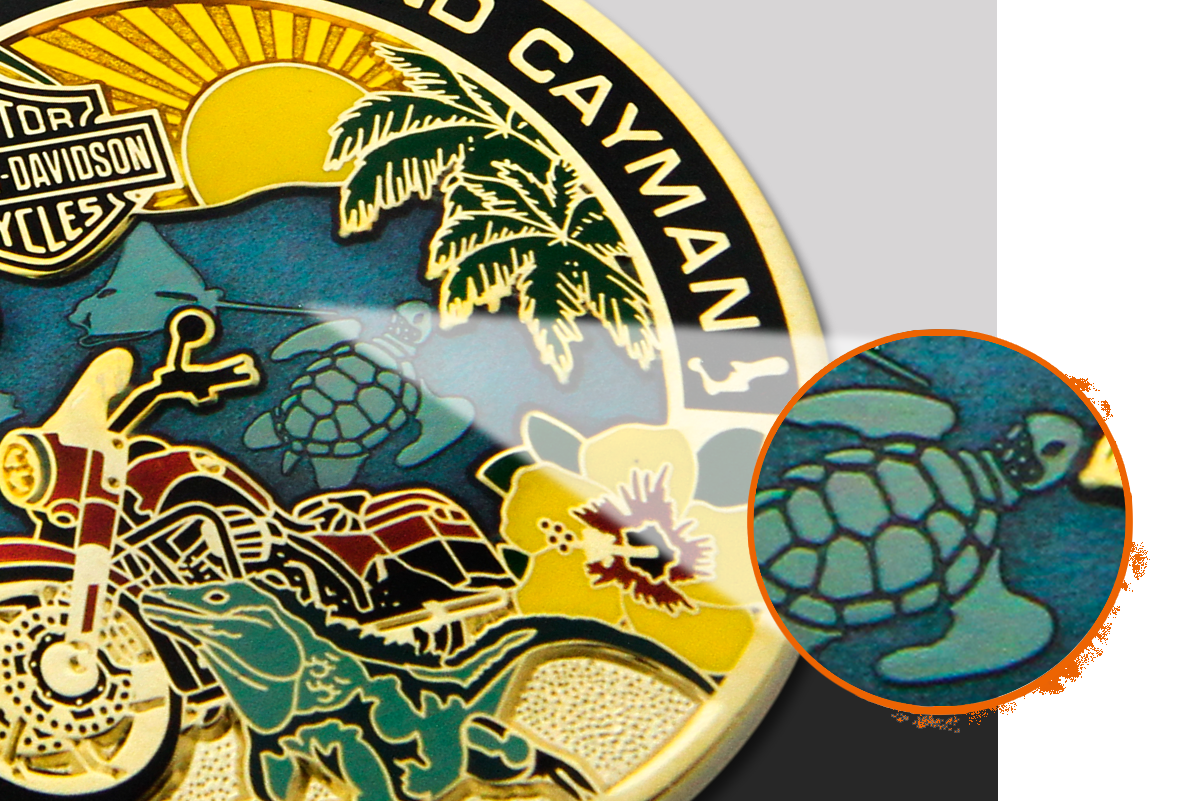 Translucent Enamel
Translucent enamel is a colored enamel that you can see through. The most effective use of this type of enamel is to create a scene in the background that shows through at a seemingly different level than the rest of the artwork.
See the example to the left: The turtle looks like it is underwater with a blue translucent enamel over the top of it. The process may seem complex but don't worry! Our team of in-house artists can help and make recommendations.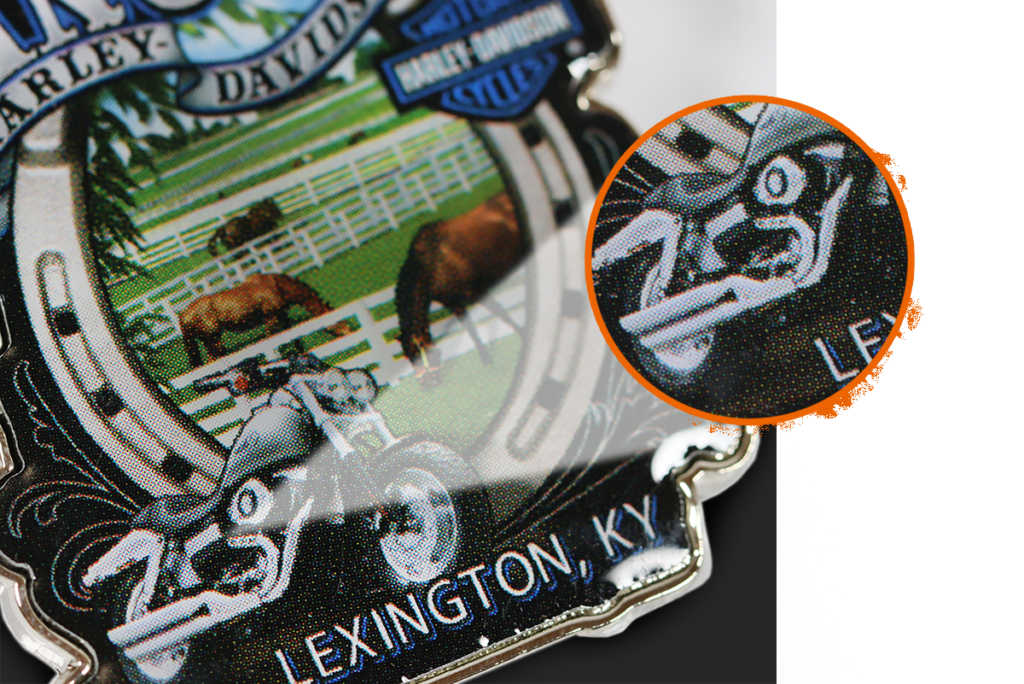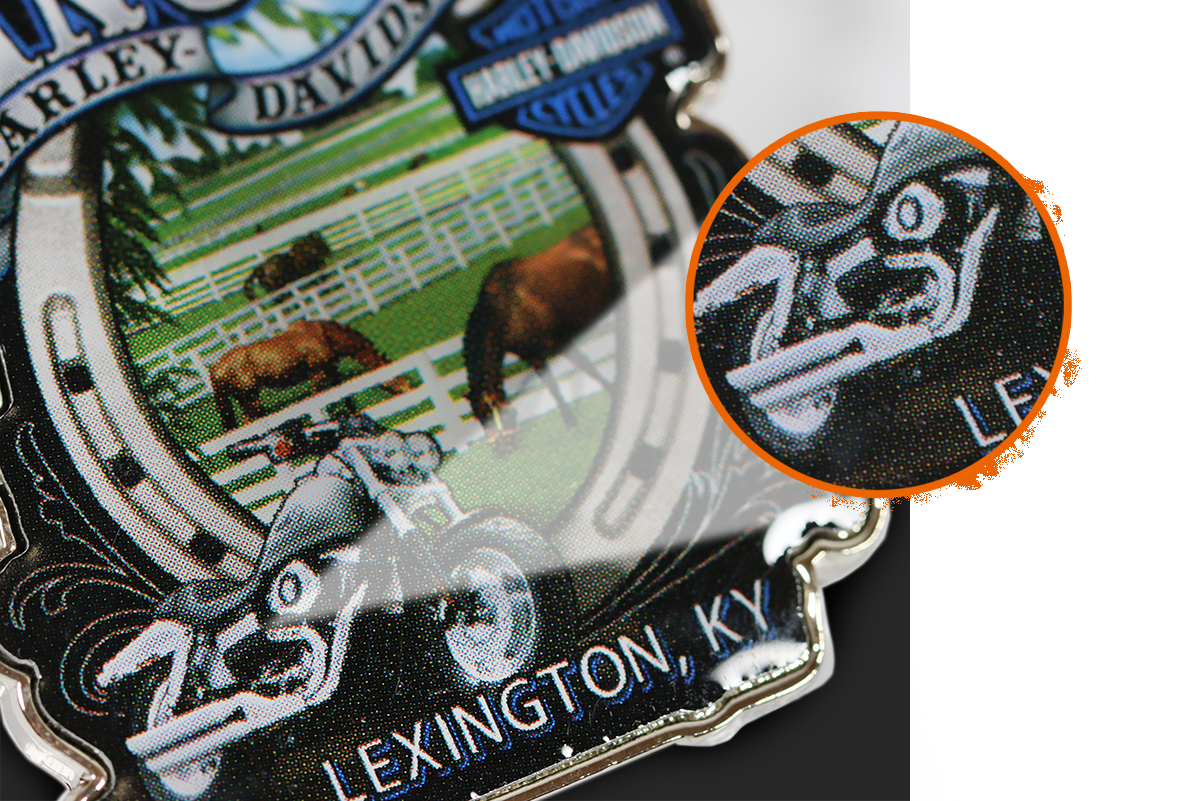 Printed With Epoxy Coating
Just like printing on paper, ink will be screened onto the pin face and then an epoxy coating will be applied for protection against scratching.
Since these pins do not use enamel, they are prone to wearing down and fading. A printed pin is a good choice for complex artwork that cannot be simplified and scaled-down.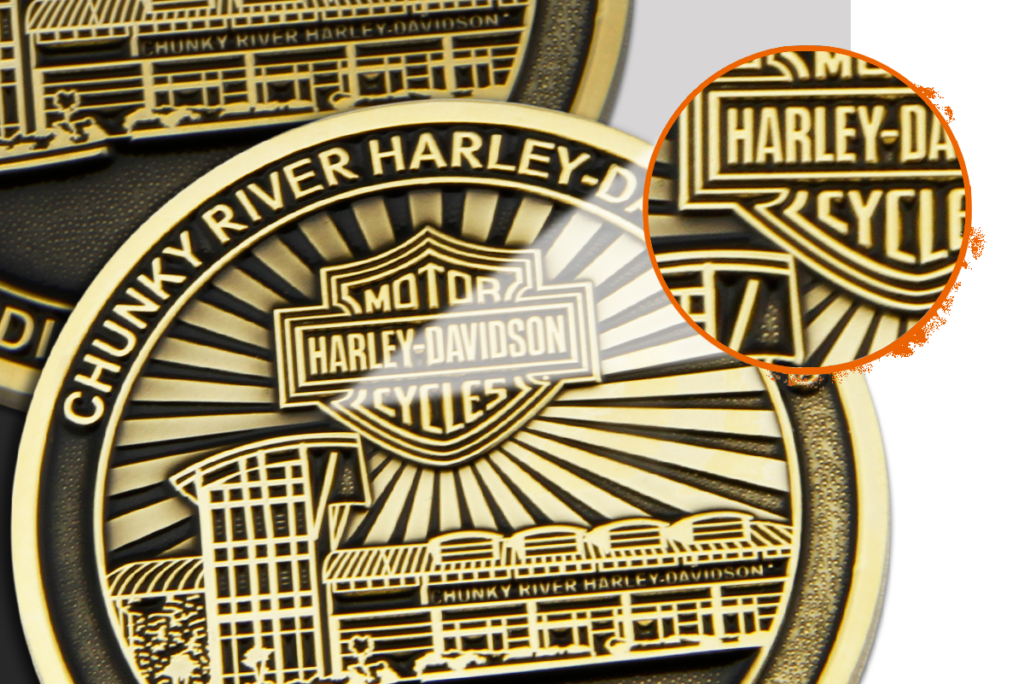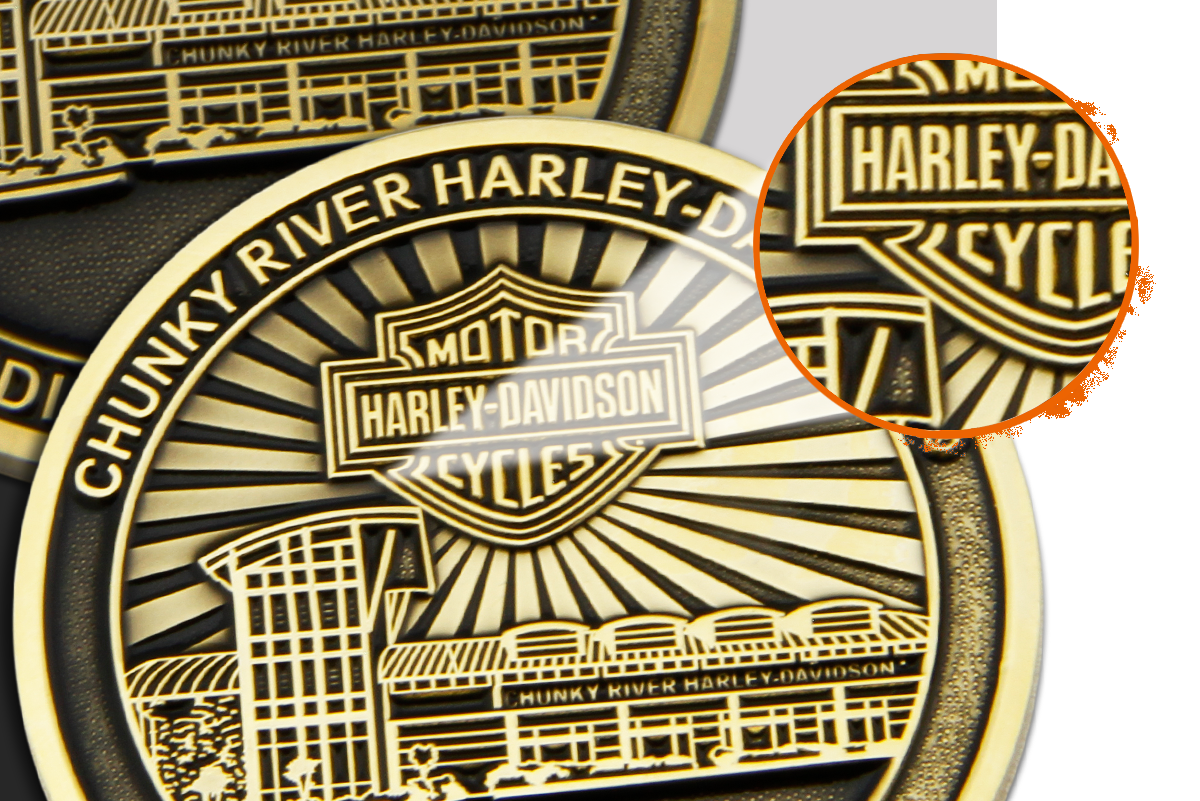 No Enamel
Sometimes the design speaks for itself. No color doesn't have to be boring. We have several techniques like 3D sculpting, antiquing and smoky black applications to add incredible depth and interest to a coin or pin's finish.
Ask your SymbolArts rep which enamel choice they'd recommend or visit our gallery to see examples.