Custom Awareness Products
October 20th, 2022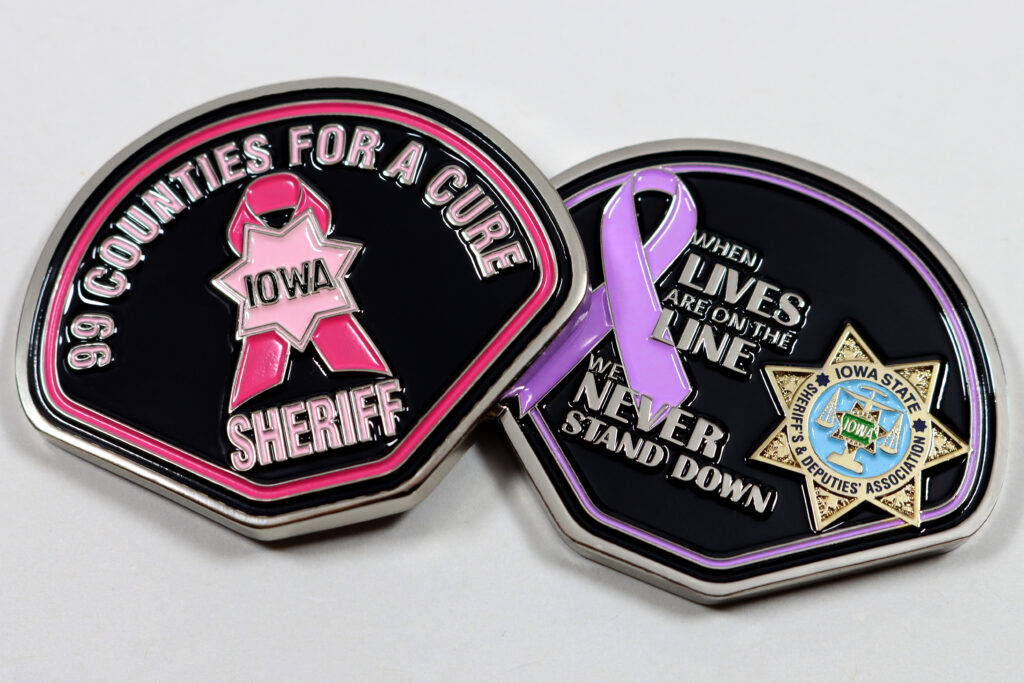 Awareness campaigns have always been popular in the sports and corporate world—a pink ribbon pinned to a lapel or a feature of colorful cleats on Sunday Night Football. Similar awareness campaigns have picked up speed in Utah's public safety realm. At SymbolArts, we have noticed a big increase in colorful custom awareness badges, and not just pink colors but purple, blue, and even green have been requested.
Together We Can Help
Plenty of news articles around Utah can be found on the subject, and each department has expressed a similar feeling of community when showcasing a new awareness badge, coin, or pin. It feels like everyone is coming together to help. No matter your views, everyone can agree that #cancersucks, #enddomesticviolence, #autismispuzzling, and more!
SymbolArt's Awareness Products
SymbolArts is located in Utah, but we're here to help everyone around the nation! SymbolArts creates high-quality badges, patches, coins, pins, ribbons, and custom awareness badges with tons of color! In addition, we can personalize your product to help raise awareness and funds for your cause. Our difference is in our quality! Look below at our work.
---
Many wonderful causes are being brought to light because leaders in Utah's community, like local law enforcement, are choosing to participate in these causes. Some seem a little silly, but most come to raise funds to build up causes that need a voice. Get your custom awareness badge from us today!
Here's a List of Awareness Events You May Not Have Been Aware Of:
Be Kind To Food Servers Month
Mental Health Awareness Month
National Blood Donor Month
Manuary
Poverty Awareness Month
Distracted Driving Awareness Month
National Take the Stairs Day
Penguin Awareness Day
Change Your Password Day
National Missing Persons Day
Scout Sunday
National Justice for Animals Week
Adopt a Rescued Guinea Pig Month
311 Day
Global Recycling Day
National Procrastination Week
Be Kind to Spiders Week
Good Deeds Day
Global Youth Service Days
National Scoop the Poop Week
National Drug Take Back Day
Red Cross Week
Mayday for Mutts
I Forgot Day
Represent Your Cause Today!
There seems to be a day for everything! So there is no excuse not to volunteer, raise awareness or make a donation in honor of a good cause. Custom collectible products like awareness badges are perfect to showcase your support.
Contact SymbolArts today for all your custom awareness products in Utah!
---