Unique is our Specialty
July 14th, 2022
At SymbolArts we want our customers to know their options are limitless! We have had years to perfect our techniques and manufacturing capabilities so don't be afraid to throw something wild our way. Check out some of our latest creations down below. We've taken our tried and true products and given them a unique twist.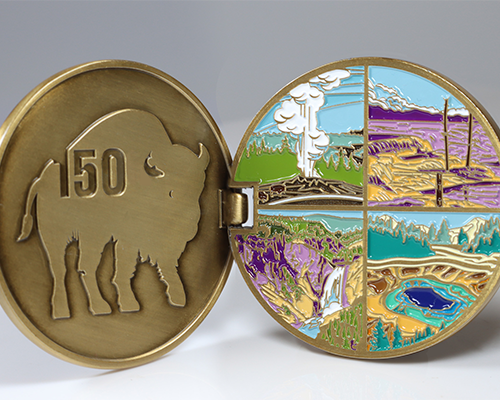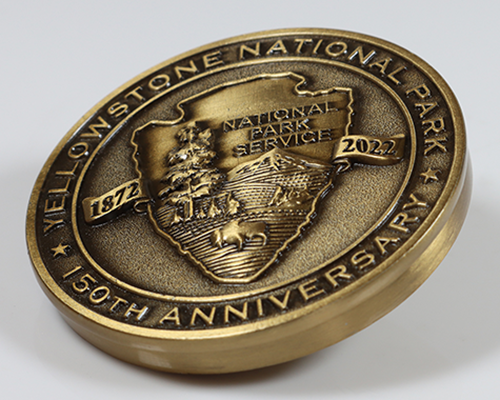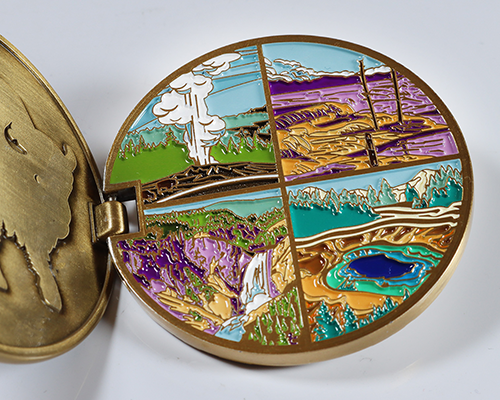 You may think the idea of a hinged coin is a bit… unhinged, but the result is an anniversary coin like no other!
This Yellowstone National Park 150th Celebration Coin features over 20 different enamel colors, 3d raised detailing and antique gold plating. What started out as a classic coin now has a fun surprise inside thanks to the ingenuity of our sales team.
It's a buckle AND a medal! A muckle? A budal? Whatever you want to call it, this product serves two purposes.
During a ceremony, these medals will attach to a ribbon and be presented to participants. After the event is over, take the ribbon off and the medal can be worn as a belt buckle. Such a fun way to get multiple uses out of these awesome awards.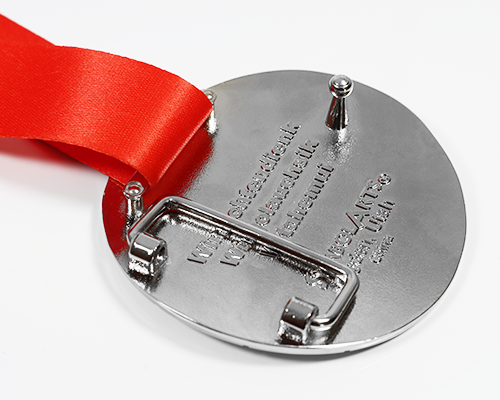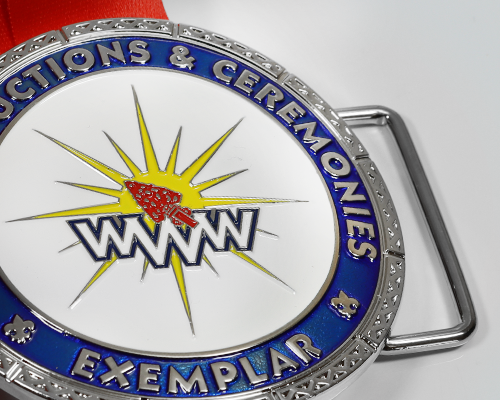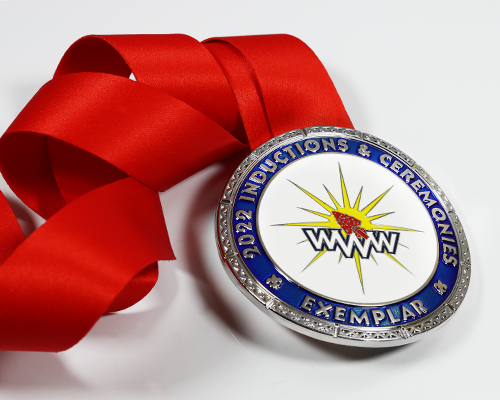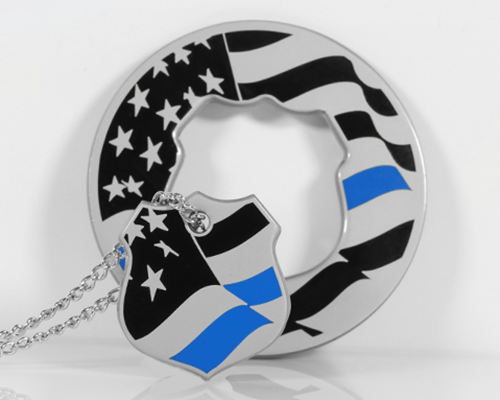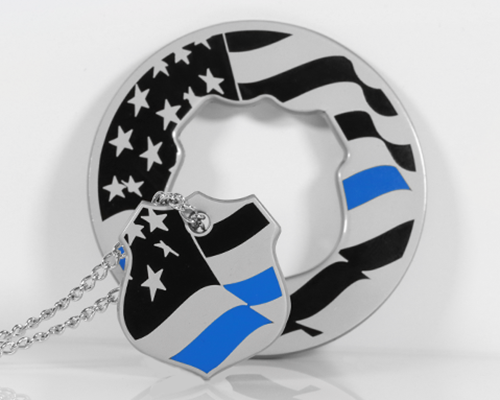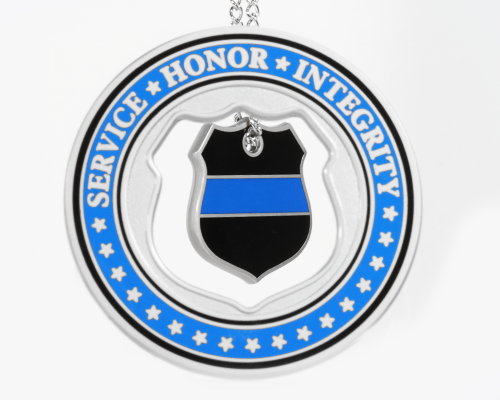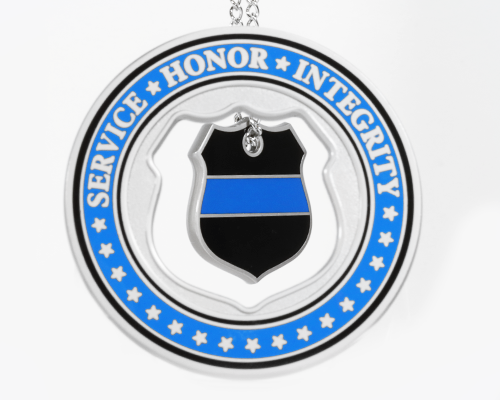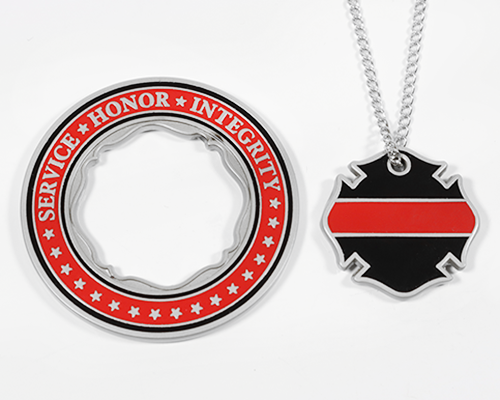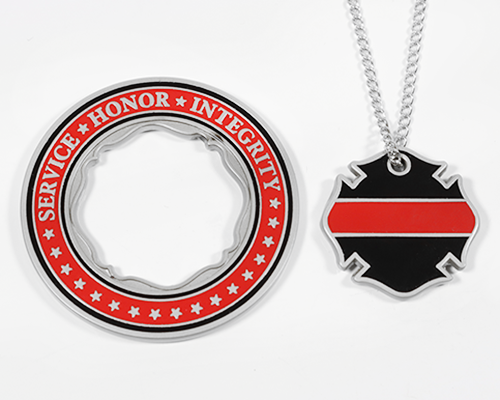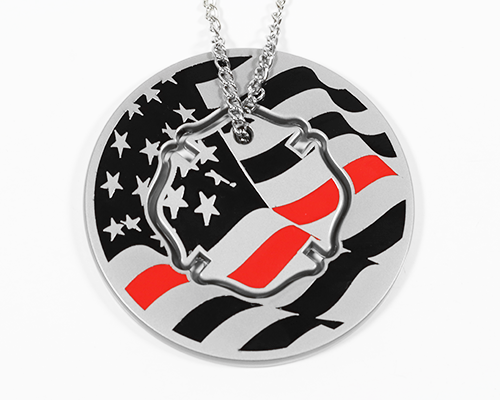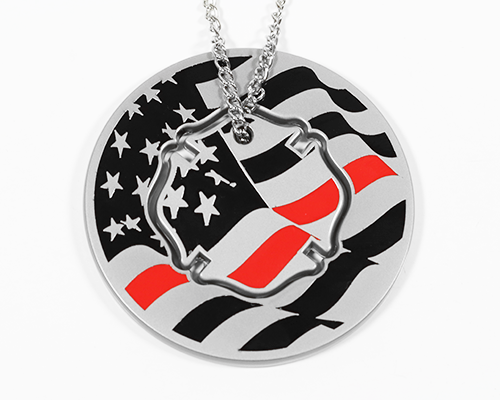 You've heard of friendship bracelets, well what about a friendship coin?
This idea came during a brainstorming session on how we could create something special for the partners and families of public safety members. One person takes the coin, another gets the pendant, and when together they make a perfect fit. Just a small token to hold and feel comforted by when your officer or firefighter is on duty.
Do you have a unique idea? Something no one had dared to try? Click the quote button below or give us a call. Let's make your product dream a reality!
---