SymbolArts Goes East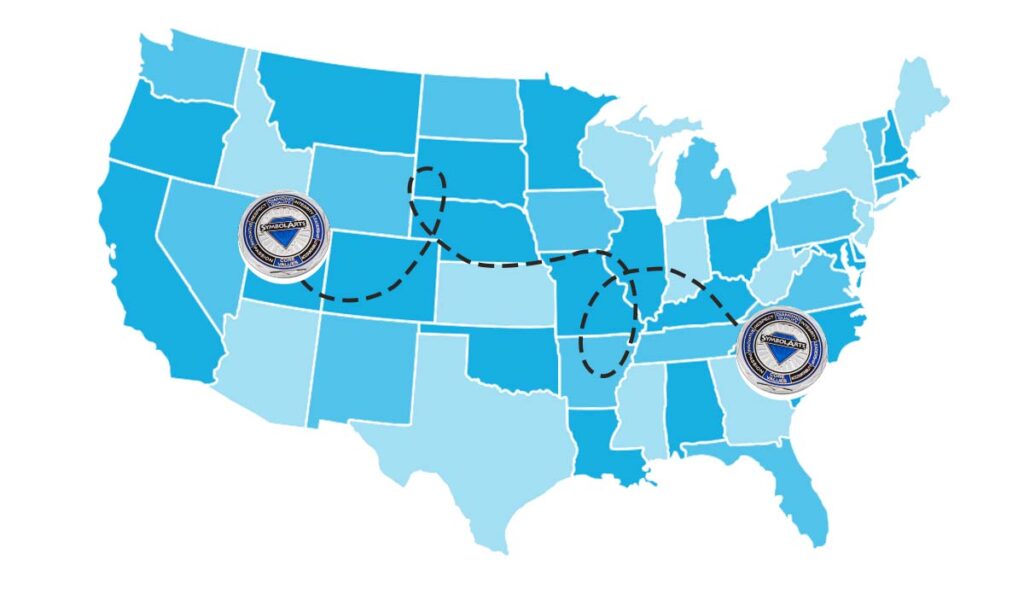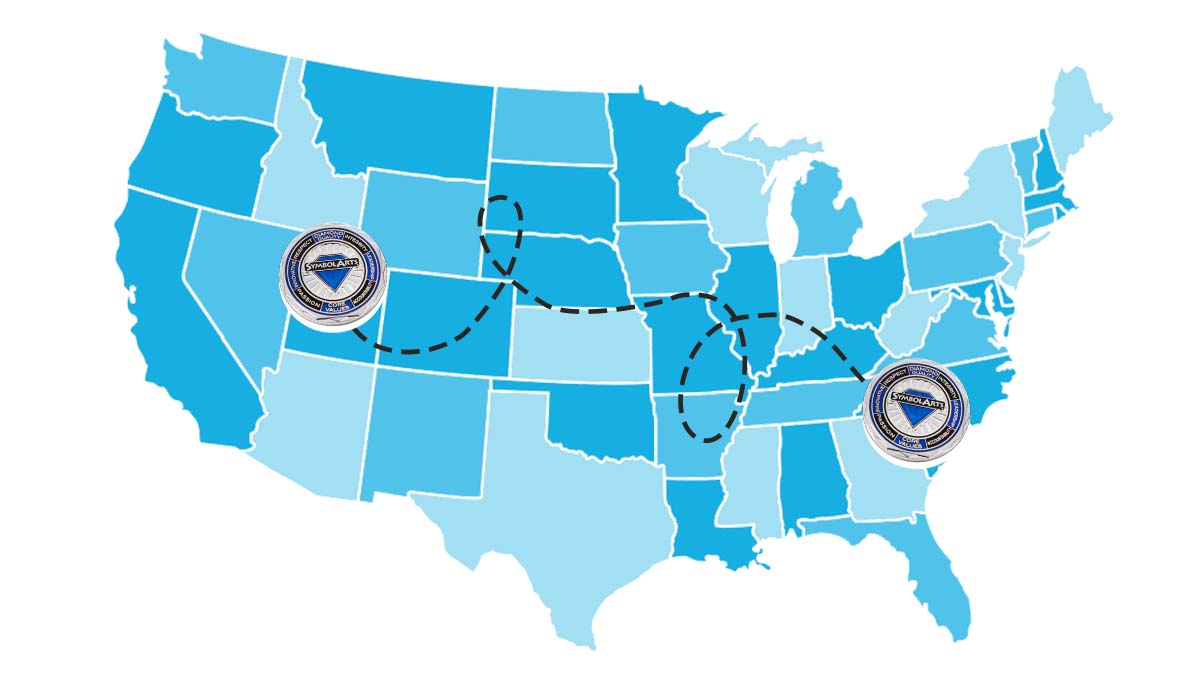 SymbolArts has called Ogden, Utah home for over 35 years. We do business all over the country and send our sales reps traveling to meet with current and potential clients. Recently, we've had a team member make the big move to North Carolina. We are so happy to have him available to our east coast clientele and he is loving it! Read more about his experience below: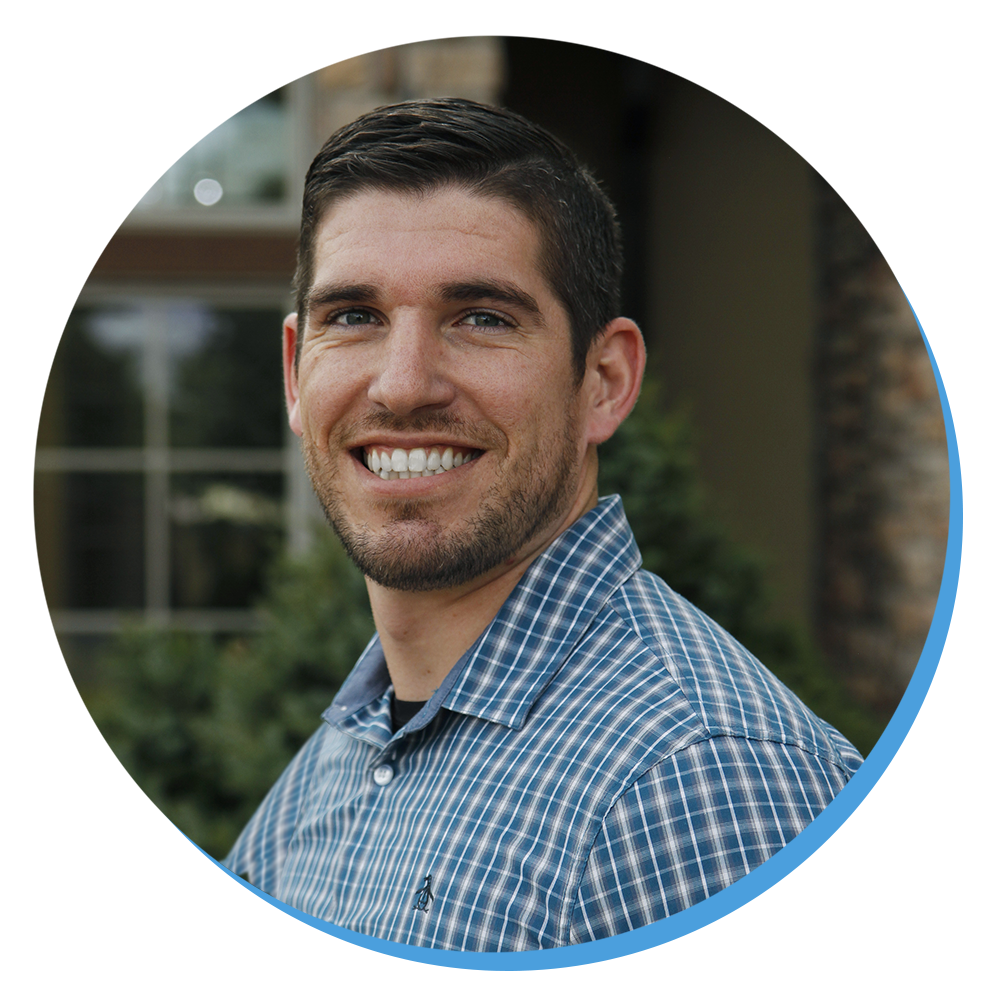 Eric Hartle
Eastern Region Sales Executive
(801) 689-8014
ehartle@symbolarts.com
Moving to a new house is a big task. Moving to a new state is a huge task. Moving across the country is crazy but for our team member Eric, worth it! After several visits to North Carolina, enjoying the change in scenery and local culture, Eric and his family made the decision to move. While we miss seeing him in the office we know he is doing great things for SymbolArts and connecting on a more personal level with our clients. Eric covers the following states: ME, VT, NH, CT, RI, PA, NJ, MD, DE, WV, VA, NC, SC, GA & AL.
Eric shared his experience with us in a short Q&A
---
Q: What made you decide to move from Utah to North Carolina?
A: I've wanted to move out here since I started traveling for business in 2016. I fell in love with the environment (trees, clean air, ocean, Carolina Blue sky), the people and of course, the BBQ! We've talked about it for years but didn't really want to leave family. The housing market helped make the decision much easier as we were looking to buy this year and couldn't do that in Utah for what we wanted.
---
Q: What are you most looking forward to about North Carolina?
A: Being a few hours from the beach and watching my kids grow up with a southern accent 🙂
---
Q: What was the most difficult part of the move?
A: The month leading up to it and the first few weeks here. We hired a moving company so we only had with us what we could fit in our car. The moving truck was 2 full weeks late getting here so we were living with some bare essentials and plastic ware for a while. Worked out but it was stressful in the thick of it for sure!
---
Q: How is your family adjusting to the new neighborhood?
A: So well! They all love the area and we're spending lots of time playing in our new yard (we had a townhome before so there was no yard for the last 2 years). There are lots of other kids in our neighborhood that we look forward to meeting and having our kids grow up with.
---
Q: What's your favorite part of North Carolina so far?
A: I don't know that I can pick a favorite yet. We've been to the Greensboro Science Center which the kids absolutely loved so we got a season pass there. The local pool at the YMCA has been a blast. For food, we really like Cugino Forno in downtown Winston-Salem and the pit area there. Also, Little Richards BBQ was great!
---
Q: What will you miss about Utah?
A: Our families and friends. My parents and all of my siblings are there and Jaclyn's (my wife) are just up the road in Idaho so that'll be the toughest part of the move for sure.
---
Q: What's the biggest difference between Utah and North Carolina?
A: The biggest differences I've noticed so far are the people and the clean air! Everyone here is SUPER friendly and they are happy to chat for 30 minutes at the grocery store about anything and everything. They are nice, helpful and genuinely seem to care about you. The air is SO clear and clean, it's very nice to be able to breathe 🙂
---
Q: What events and departments have you made visits to so far?
A: I've been to 4 conferences in NC since moving and have met a ton of great people at those! I am visiting a few departments this week, Forsyth County Sheriff, Guilford County Sheriff, Kernersville PD, Davie County Sheriff, Davidson County Sheriff and Lexington PD to name a few.
---
Q: Any recent projects you are particularly excited about?
A: I'm working on a 250th Anniversary project for Badges, Pins and Coins in a box set for Guilford County which is the next county over so I'm excited to start helping them with some badges that I know they'll absolutely love!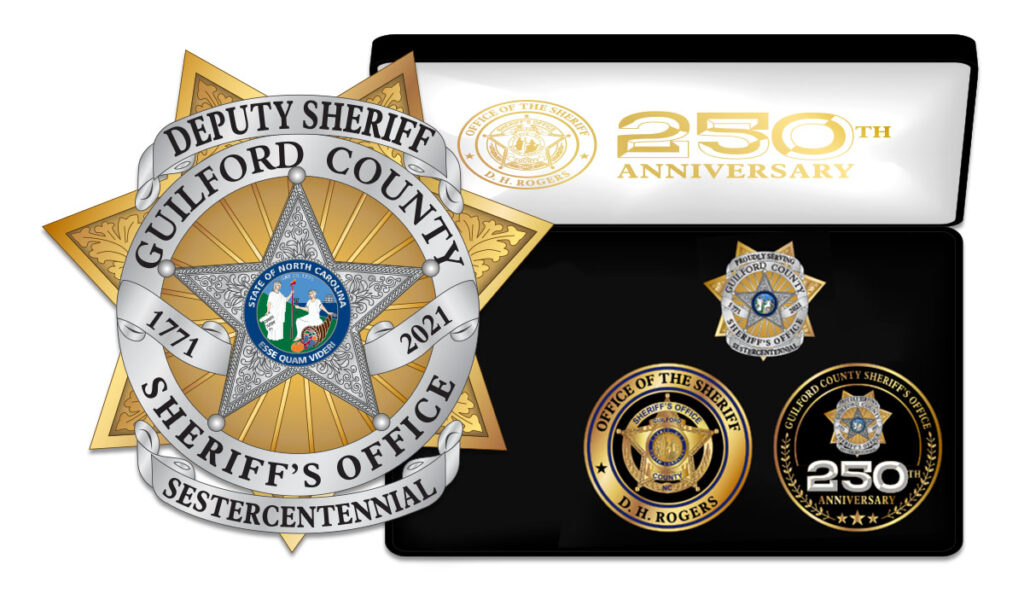 Also working on some Homicide Unit coins for Winston-Salem PD which is my local PD here. Cool to work on projects with the guys that are actually protecting and serving my community now rather than from across the nation!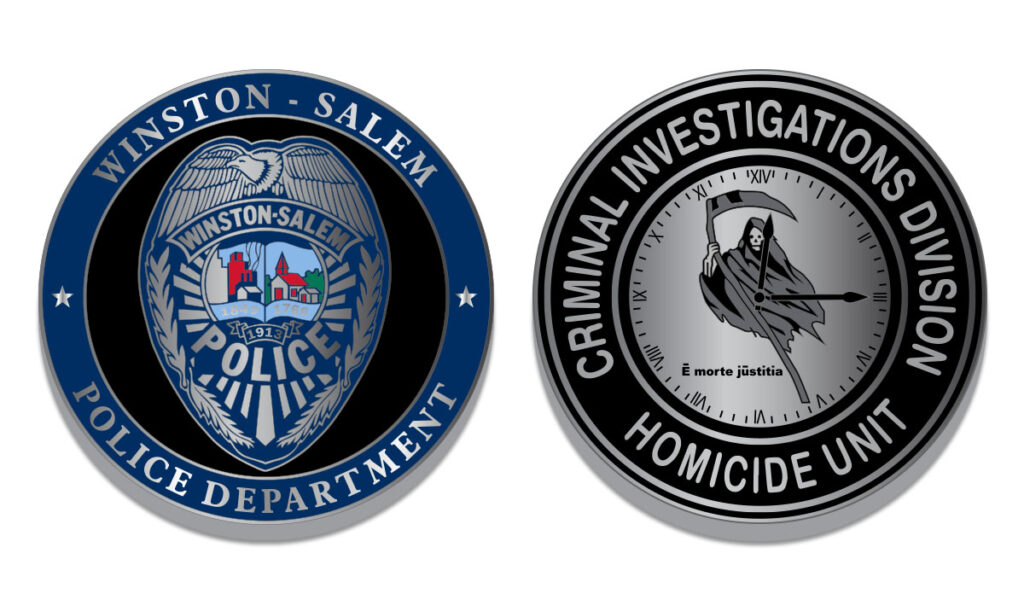 ---
Q: As a local rep, how will you be better equipped to help our East Coast customers?
A: I can now easily come out to the department to show off some samples or answer any questions they may have where that used to be very rare. I'm excited to be here and actually be a part of the LE Community in North Carolina. It'll allow for much closer partnerships between SymbolArts and the departments and associations that we serve because I'll get to see everyone multiple times a year and get to know them on a personal level rather than just via email/phone.
---
Are you located on the east coast? Give Eric a call (801) 689-8014.




Maybe he'll even make a visit
!