Gifts for Employees & Clients
There are plenty of reasons to celebrate as a company with your employees and clients!
We've got a wide range of products like awards, service pins, and apparel to choose from. Check out some ideas below.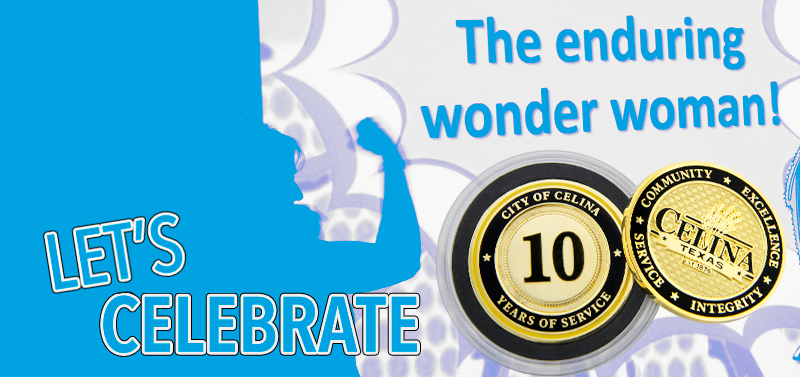 Events You Should Be Celebrating with Your Staff and Customers.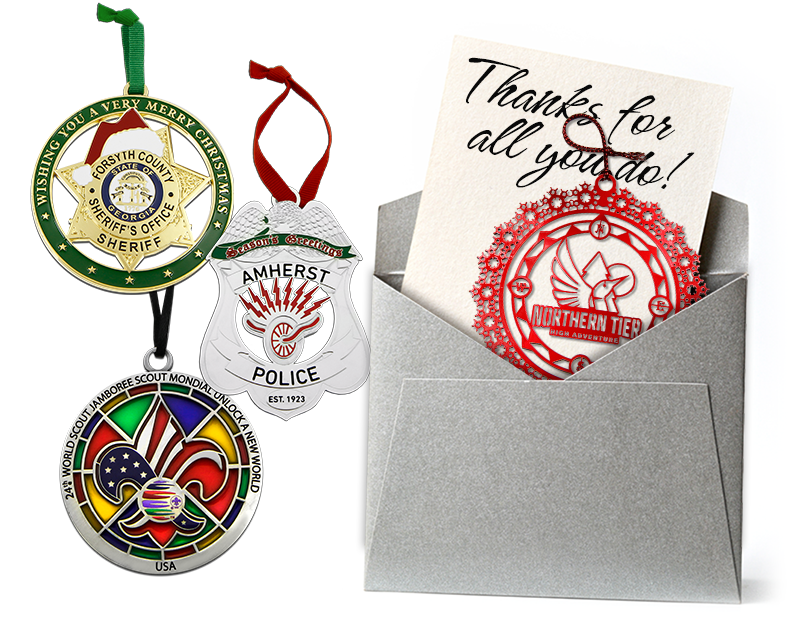 Holidays
SEASONS GREETINGS
The holiday season is the perfect time to reach out to staff and clients with a small gift or memento. Ornaments are one of our favorite options. Our customers really enjoy the design process and coming up with ideas to fully customize the ornaments to their liking. Our laser-cut option is cost-effective and thin enough to be sent in the mail with a holiday card for clients and remote workers.
Birthdays & Anniversaries
PUTTING IN THE YEARS
At SymbolArts, we love bringing attention to a birthday or work anniversary. We make announcements and give out awards and small gifts as a way to say, "you did it!" Examples of birthday gifts include branded travel bags, lunch bags with containers, and tumblers. We like to consider things employees may like having around the office day to day. Years of Service plaques and pins are one of our specialties as well.
Order in bulk for the year so you are never caught empty handed. Bringing attention to clients or team members who have stuck with you for the long haul shows your loyalty to them. They'll appreciate the recognition.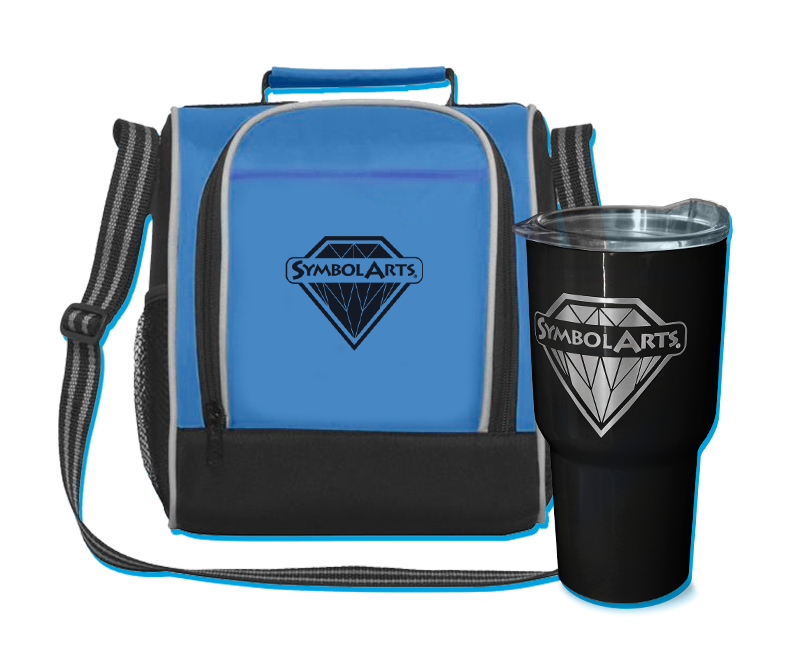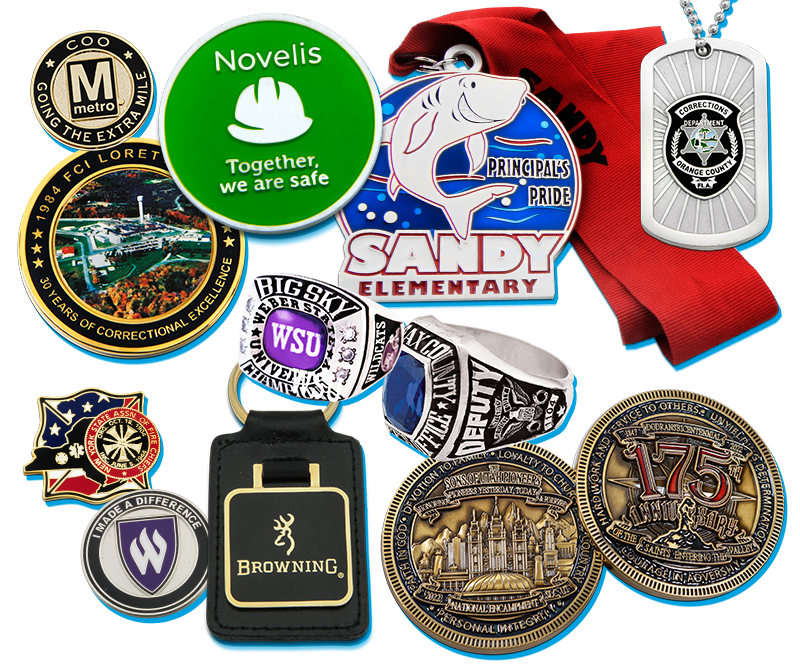 Company Achievements

WAY TO GO TEAM!
The only thing that feels better than reaching your goals is when someone takes the time to recognize the incredible work you've done. Don't let your company milestones and accomplishments fizzle out with a lackluster pizza party – you and your staff deserve more! Commemorate your achievement with a custom-designed product you can display and let those good feelings extend throughout the year.
Don't forget your clients and customers. At the end of the year, we put together a small package of challenge coins, key chains, or pins to our top customers for being an integral part of our success.
---
---
Interested in your own custom project for your city?
Give us a call (801) 475-6000 to talk to a sales representative or
fill out the request a quote form to get started.